Grilled peanut and creamy morogo-stuffed drumsticks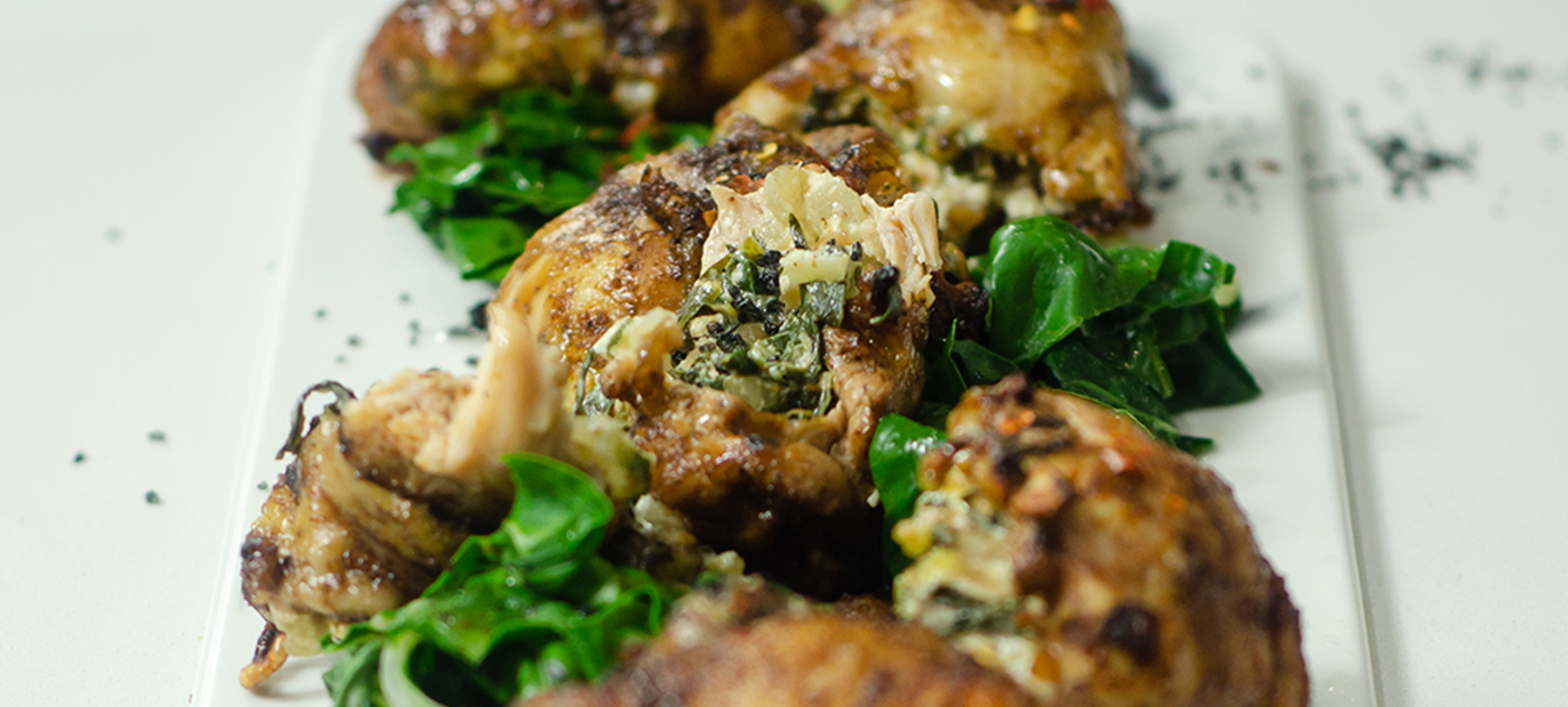 Prep time
15min

Cook time
20min

Serves
8
Up your local-is-lekker cooking game with this delicious, nutritious chicken recipe.
Ingredients:
8 Goldi chicken drumsticks
For the creamy morogo:
250g peanuts, toasted
1 spinach bunch, chopped
2 tbsp butter
1/2 onion, chopped
1 garlic clove, chopped
salt and pepper
125ml cream
5 tbsp cream cheese
For the chicken marinade:
2 tbsp cooking oil
salt and pepper
5 tbsp Worcestershire sauce
2 tbsp chicken spice
Method:
Debone the drumsticks before cooking.
Mix all the marinade ingredients in a bowl and add the deboned drumsticks.
Let the chicken rest in the marinade until the spinach is done.
Heat a pan and fry the onion and garlic for 6 minutes, or until translucent.
Add the spinach and cook until wilted.
Pour in the cream, add the cream cheese and stir slowly.
Allow for the spinach mixture to cool down; then stuff the spinach into the drumsticks.
Secure the loose ends with string, and prepare your grill to cook the drumsticks until golden brown (this takes about 10 minutes).
Serve with a wedge of lemon and potato salad.