Cheesy pap, herb and chicken croquettes with sticky dipping sauce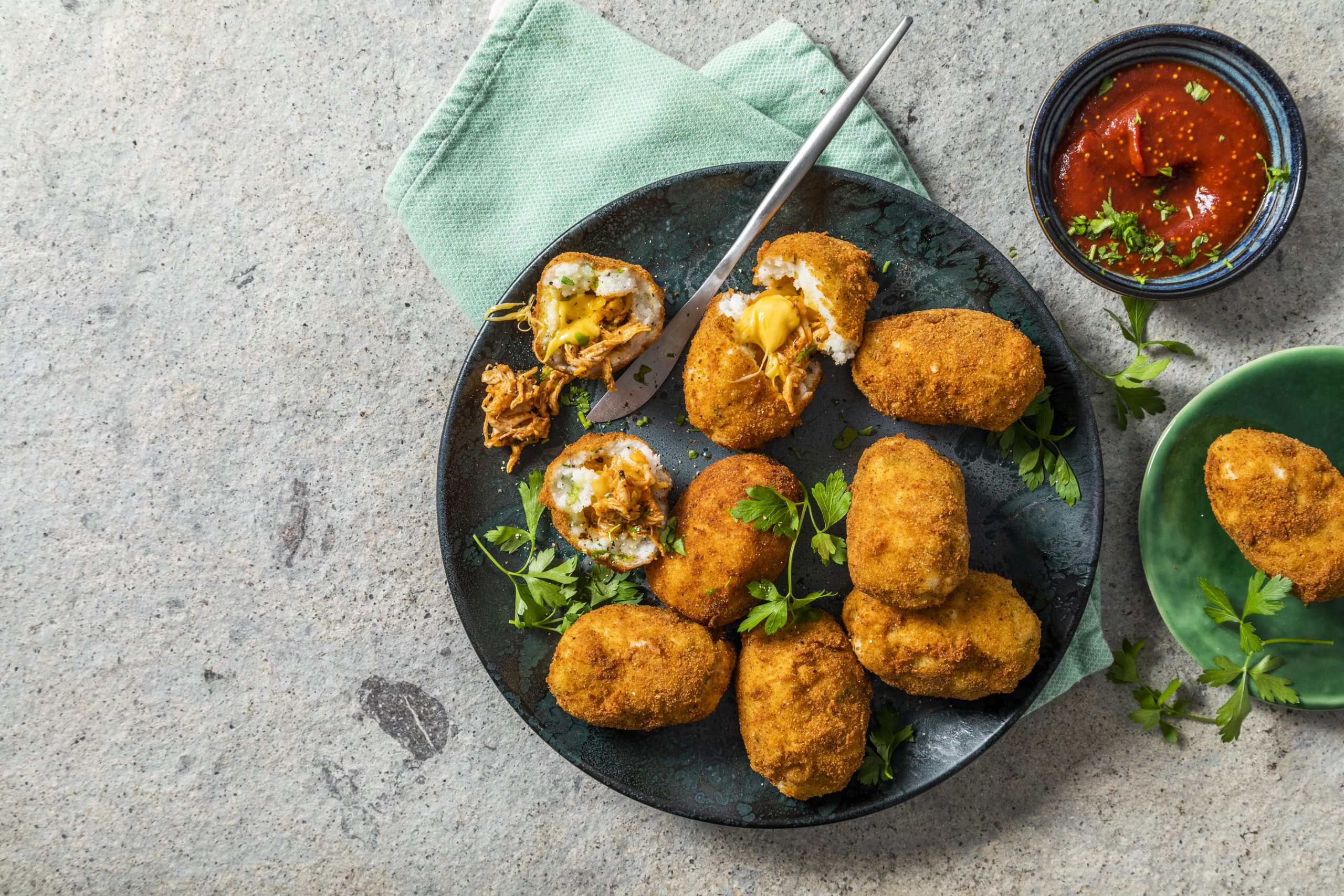 Prep time
15min

Cook time
10min

Serves
12
The trick is to ensure that the pap is thick and that it's cooled down completely before assembling.
Ingredients:
2 cups maize meal, prepared according to packaging instructions
2 County Fair chicken breasts, cooked and shredded
2 cups grated cheddar or mozzarella
a handful of fresh basil, chopped
1 cup flour
3 eggs, whisked
2 cups breadcrumbs
vegetable oil for frying
Sauce:
canola oil
1 tbsp whole spices (coriander, cumin or mustard seeds)
1 cup tomato sauce
1 tbsp paprika or cayenne pepper
¼ cup white vinegar
salt and milled pepper
Method:
Combine pap, shredded chicken, cheese and herbs in a large bowl. Season generously.
Take 2 tbsp (30ml) of mixture and roll into a croquette. Repeat with remaining mixture.
Roll each croquette into flour, egg and breadcrumbs respectively.
Deep fry in hot oil for about 4-6 minutes or until golden.
For the sauce, heat oil in a pan and fry spices until fragrant.
Add remaining ingredients and simmer for 5 minutes. Season.
Serve croquettes with sticky dipping sauce.
Cook's note:
In a rush? Simply serve with your favourite store-bought dipping sauce