Cordon bleu beetroot salad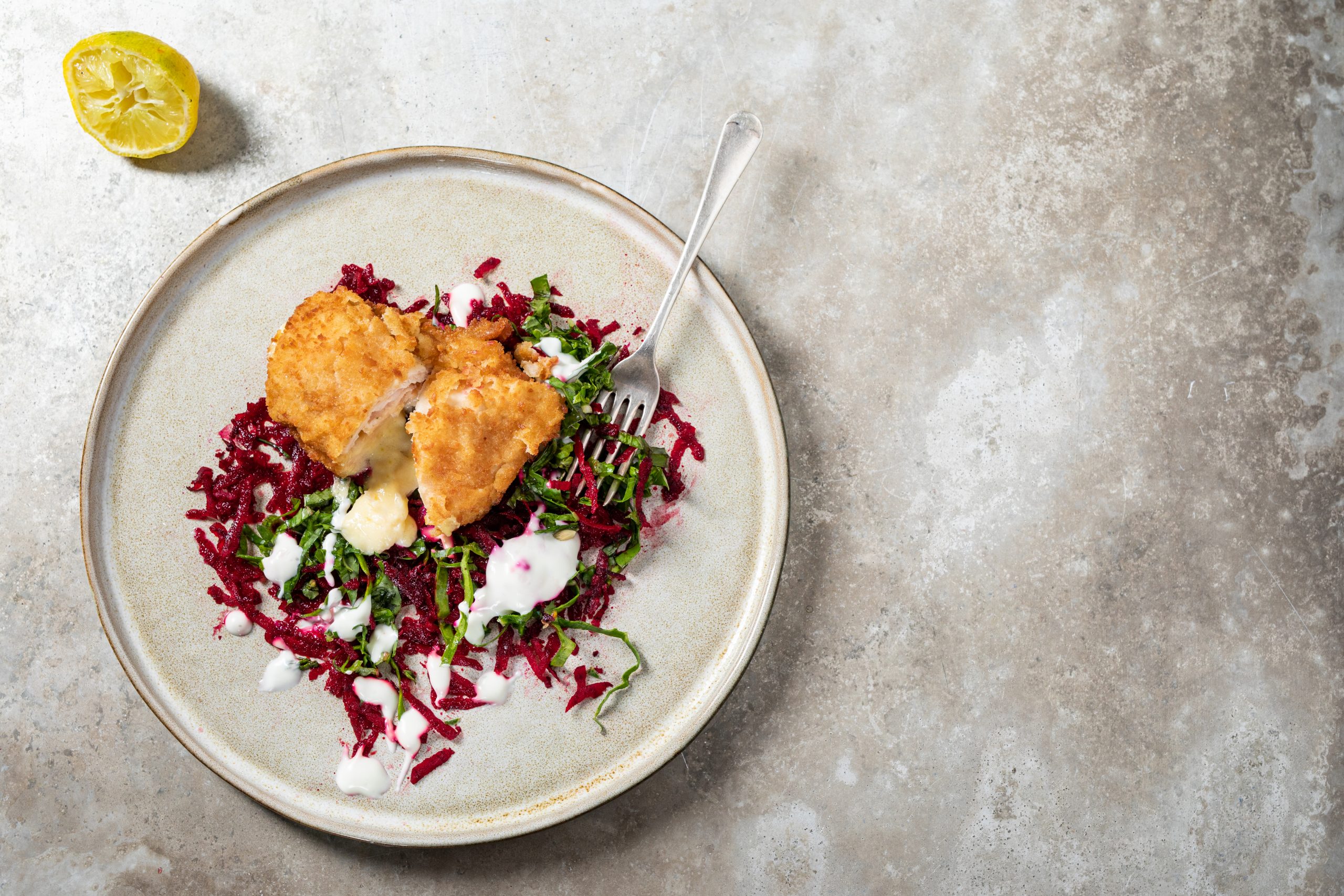 Prep time
10min

Cook time
20min

Serves
4
Made with spinach and chicken cordon bleu, this beetroot salad is full of flavour and crunch.
Ingredients:
100g spinach, shredded
a handful of parsley, chopped
60ml double-cream yoghurt (optional)
60ml mayonnaise
4 chicken cordon bleu portions
2 raw beetroots, grated
1 lemon
Method:
In a bowl, mix the spinach and parsley. Set aside.
In another bowl, mix yoghurt (if using) and mayonnaise.
Place the cordon bleu portions on a baking sheet and bake for 20 minutes according to package instructions.
Place handfuls of beetroot and spinach on four plates and drizzle with the mayonnaise.
Place one cordon bleu portion on each plate. Squeeze the lemon over each serving.