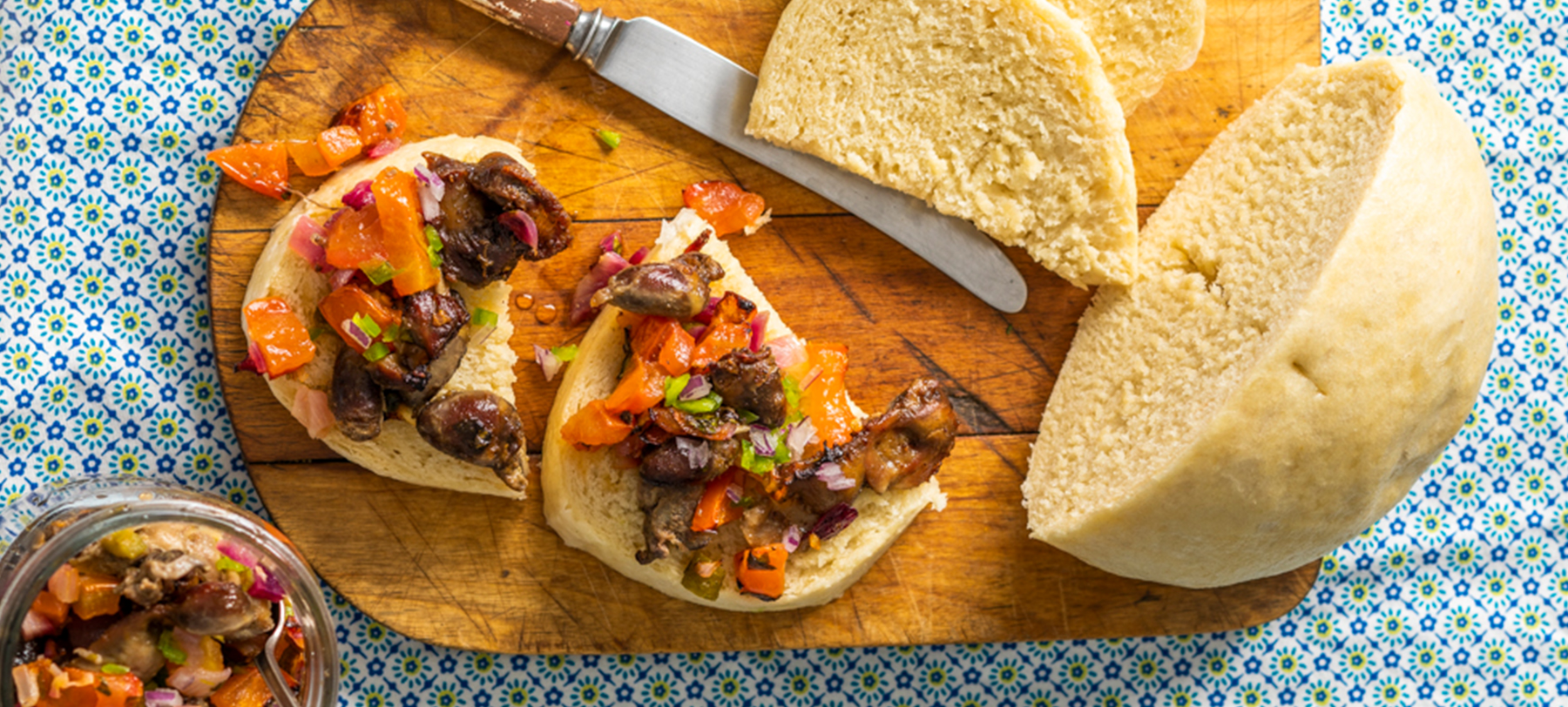 Prep time
30min

Cook time
15min

Serves
6
Ingredients:
1kg tomatoes, diced
2 red onions, diced
¼ cup olive oil
200g chicken hearts
500g chicken gizzards, cooked
3 garlic cloves, chopped
4 gherkins, chopped (optional)
handful of parsley, chopped
1 lemon, squeezed
salt
steamed bread to serve
Method:
Preheat the oven to grill.
Toss tomatoes, red onion, oil, chicken hearts, cooked gizzards and salt over a baking pan.
Grill for 10 minutes or until charred.
Tip into a bowl and add the rest of the ingredients.
Serve over steamed bread.