CHICKEN WITH BUTTER BEANS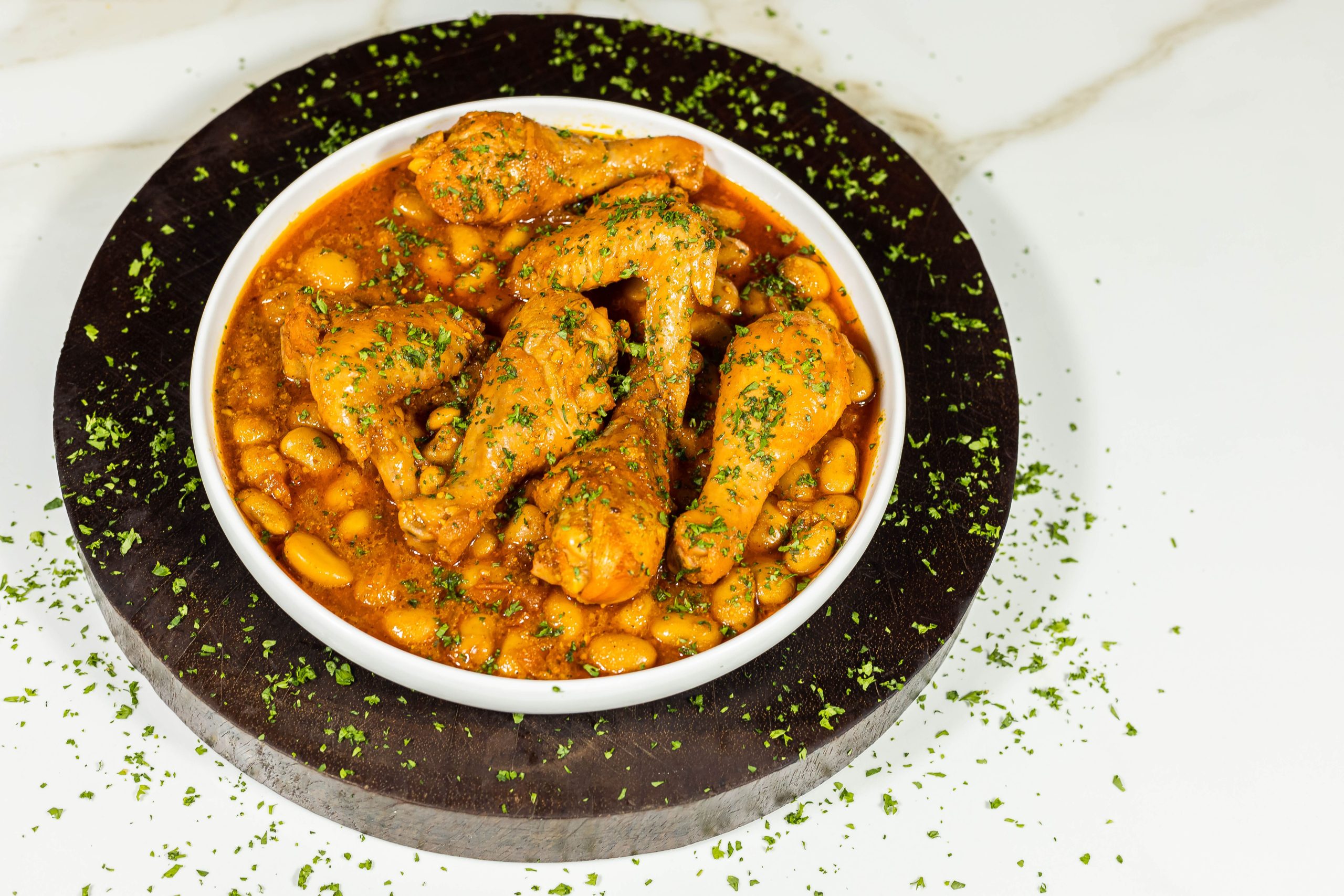 Prep time
10min

Cook time
30min

Serves
4
Ingredients:
3 Tbsp (45ml) vegetable oil
1 medium onion, finely chopped
1 tsp (5ml) crushed garlic and ginger
1 tsp (5ml) black and white pepper powder
2 Tbsp (30ml) Curry Masala
1 tsp (5ml) paprika
500g pieces of Goldi chicken
1 tomato, peeled and chopped
125g plain yoghurt or Inkomazi
1 Tbsp (15ml) chicken stock powder
1 can of butter beans, rinsed and drained
1 Tbsp (15ml) chopped parsley
Salt and milled black pepper
Method:
In a medium pot, heat the oil and add the onions and fry until golden.
Add garlic and ginger and fry for 2 minutes.
Lower the heat and add the pepper powder, masala and paprika.
Season with salt and pepper and stir.
Add Goldi chicken pieces, tomato, yoghurt and chicken stock powder.
Cover and cook for 10 minutes,
Stir in the tomatoes.
Cook on low heat covered for 10 minutes.
Add beans, cover and cook for 5 minutes.
Garnish with chopped parsley.
Serve.
Tip: Rinse beans thoroughly to avoid sticky brine spoiling the flavour of your sauce.