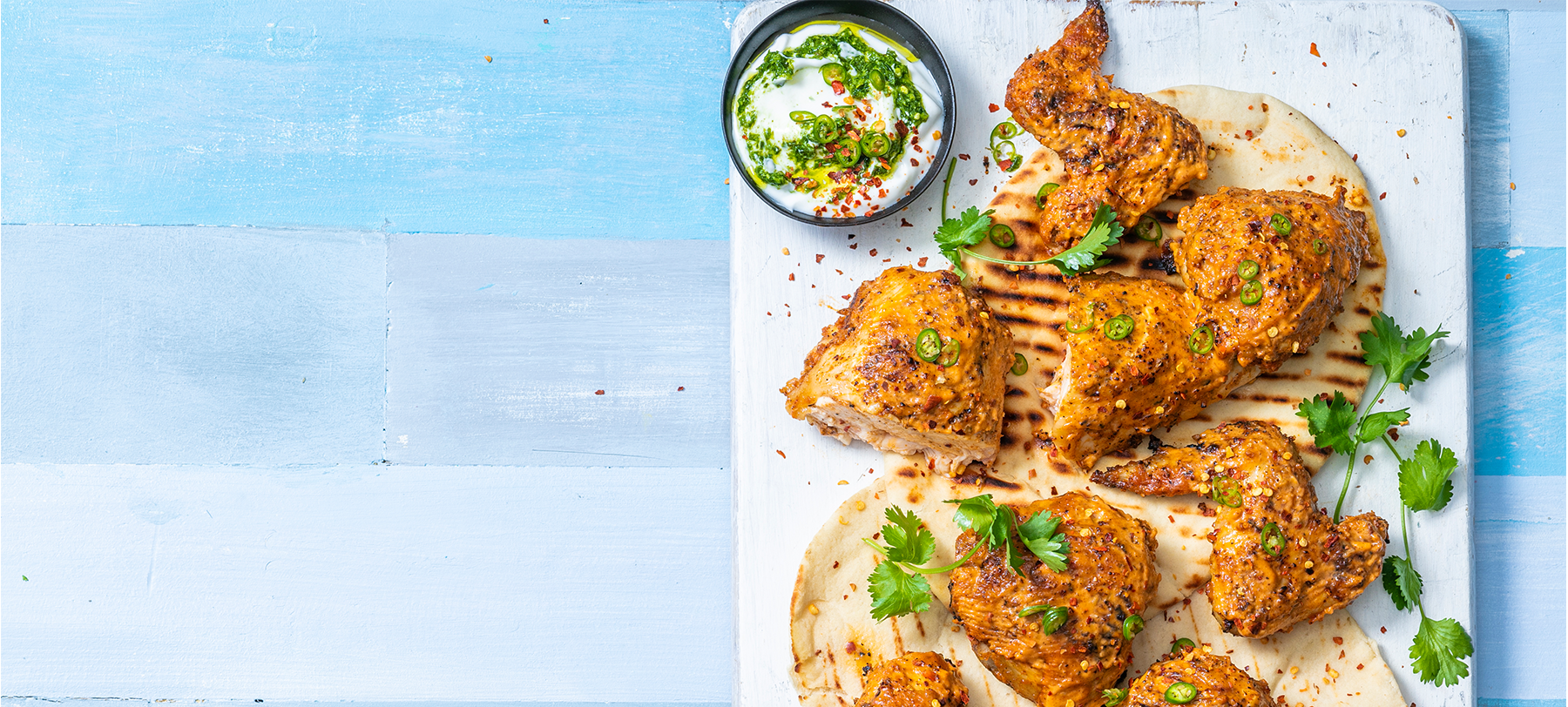 Prep time
15min

Cook time
35min

Serves
4
Butter chicken doesn't have to be served in a bowl! You can marinate the chicken and cook it on the braai.
Ingredients:
30g butter-chicken paste
15ml butter-chicken spice blend
300g plain yoghurt
30ml tomato paste
10ml paprika
15ml fresh ginger, finely grated
3 garlic cloves, crushed
30ml olive oil
5ml coriander seeds, crushed
125ml cashew-nut butter
10ml salt
5ml black pepper, freshly ground
10-piece County Fair Chicken Braai Pack
fresh coriander
Method:
Combine the butter-chicken paste, butter-chicken spice blend, plain yoghurt, tomato paste, paprika, ginger, garlic, olive oil, coriander seeds, cashew-nut butter, salt and pepper.
Score each chicken piece with 2-3 incisions. Place the chicken pieces in a large zip-lock bag and add the butter-chicken marinade.
Toss the chicken until the marinade penetrates the incisions. Marinate for 1 hour or overnight.
Preheat the oven to 200°C and line a baking tray with baking paper.
Heat a griddle pan. Cook the chicken pieces in a very hot pan for about 3 minutes on each side, until they have charred griddle lines.
Transfer the chicken to the prepared baking tray and spoon over some of the leftover marinade.
Roast for 25 minutes or until the chicken is cooked through.
Garnish the chicken with fresh coriander and serve with naan bread and yoghurt.