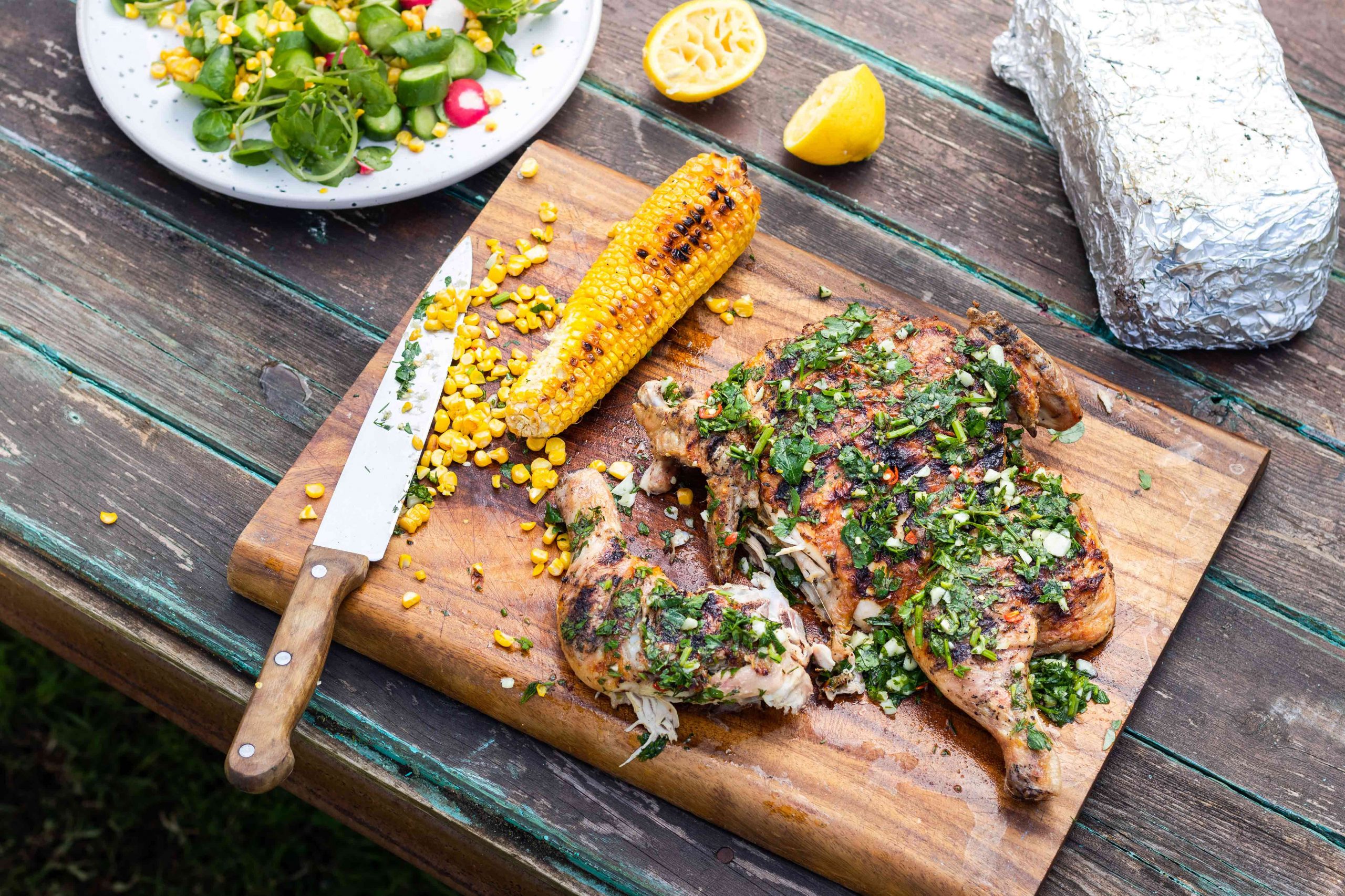 Prep time
5min

Cook time
45min

Serves
6
Using a brick to weigh the chicken down helps get the skin crispy while reducing the cooking time.
Ingredients:
1 whole chicken
80ml oil
10g parsley
10g basil
3 garlic cloves chopped
1 red chilli, chopped
juice of 1 lemon
salt and pepper
Method:
Prepare the braai stand and place the coals on one side of the stand.
Place the chicken on the work surface, skin-side up. Using your palms, press firmly on the breastbone to flatten the breast.
Rub the chicken with 45ml oil. Season with salt and pepper.
Place the chicken, skin-side down, over indirect heat.
Place foil-covered bricks on top of the chicken and grill for 30 minutes or until the skin is golden and crisp.
Using tongs, remove the bricks and turn the chicken so that it's skin-side up.
Replace the bricks and continue grilling for 10 minutes or until the chicken is cooked through.
Chop the herbs, garlic, and chilli. Season with salt and lemon juice. Drizzle the rest of the oil over the herbs and mix well.
Smear the herb mixture over the hot chicken.
Serve your delicious braai chicken with a fresh salad.