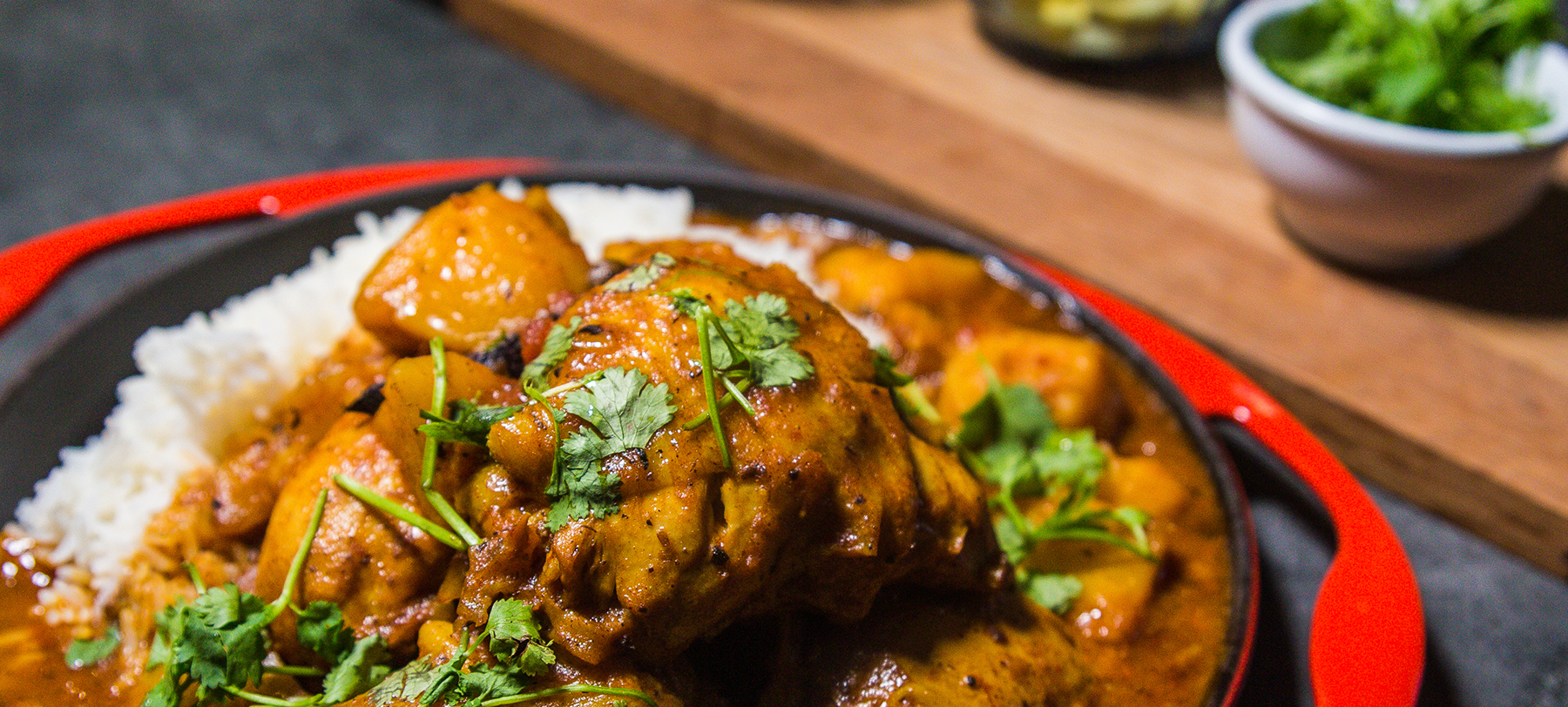 Prep time
15min

Cook time
1h:15min

Serves
4
Chef Claire Allen shares a chicken curry recipe that's close to her heart.
Ingredients:
1 kg chicken
oil to cover the base of the pot
2 large cinnamon sticks
2 bay leaf
6 green cardamom pods, crushed
½ teaspoon fennel seeds
4 cloves
1 sprigs of curry leaves
1 large onion, finely diced
1 tsp turmeric
2 tbsp crushed ginger and garlic mix
1 tbsp white vinegar
3 tbsp Mrs Balls chutney (Mom's secret ingredient)
3 level tsp medium chili powder
2 tbsp Durban Curry powder
5 tsp garam masala
1 can of crushed tomatoes
6 small to medium potatoes, quartered
fresh coriander, chopped
salt to taste
1 litre chicken stock
500ml water
Method:
Heat oil in a pot.
Add cinnamon, cardamom, cloves, bay leaf and fennel. Stir.
Add curry leaves, curry powder, chili powder, onion, turmeric, ginger, garlic and garam masala.
Braise for 3-4 minutes. Add vinegar and Mrs. Balls chutney.
Add the chicken and mix until the meat is coated with spices.
Add stock and crushed tomatoes.
Cover saucepan and cook/braise on moderate heat for a few minutes.
Stir from time to time until the meat is well braised. Add potatoes.
Add water whenever needed. Don't let it burn out.
Adjust seasoning and serve.