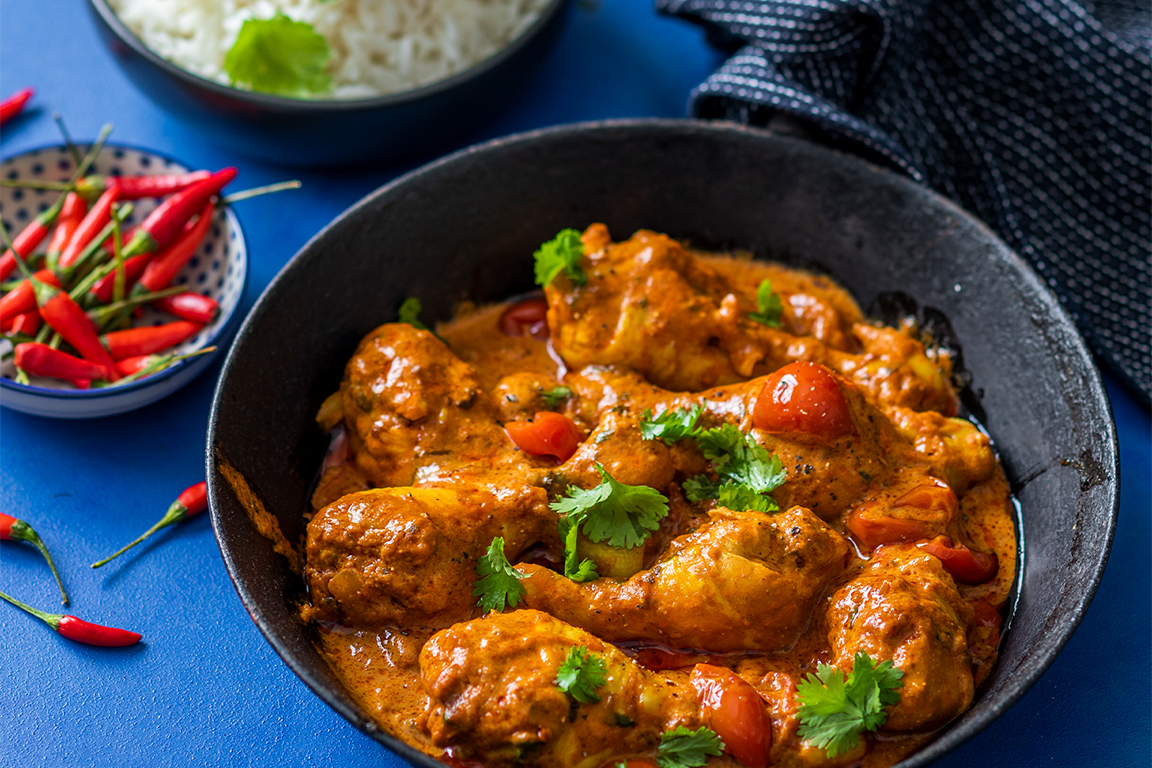 Prep time
130min

Cook time
40min

Serves
4
Did you know that chicken tikka was popularised by South Asian cooks living in Great Britain?
Ingredients:
½ cup double-cream yoghurt 8 chicken drumsticks 3 tbsp oil 1 onion, chopped 4 garlic cloves, minced 1cm ginger, grated 3 tbsp tomato paste 1 tsp chilli flakes 1 can cherry tomatoes 2 tsp turmeric 2 tsp garam masala 2 tsp ground coriander 2 tsp ground cumin 1 cup cream 10g fresh coriander, chopped
Method:
- Marinate the chicken in yoghurt for 2 hours. - Add a dash of oil to a pot. Add the onions, garlic, and ginger and fry for a minute or two. - Add the tomato paste and chilli. Cook, stirring, until the paste's colour changes. - Add the tomatoes and spices. Simmer for 5 minutes. - Gently add the chicken to the pot and cook for 20 minutes. - Add the cream and coriander, and serve over rice.