Chicken stew with pumpkin fritters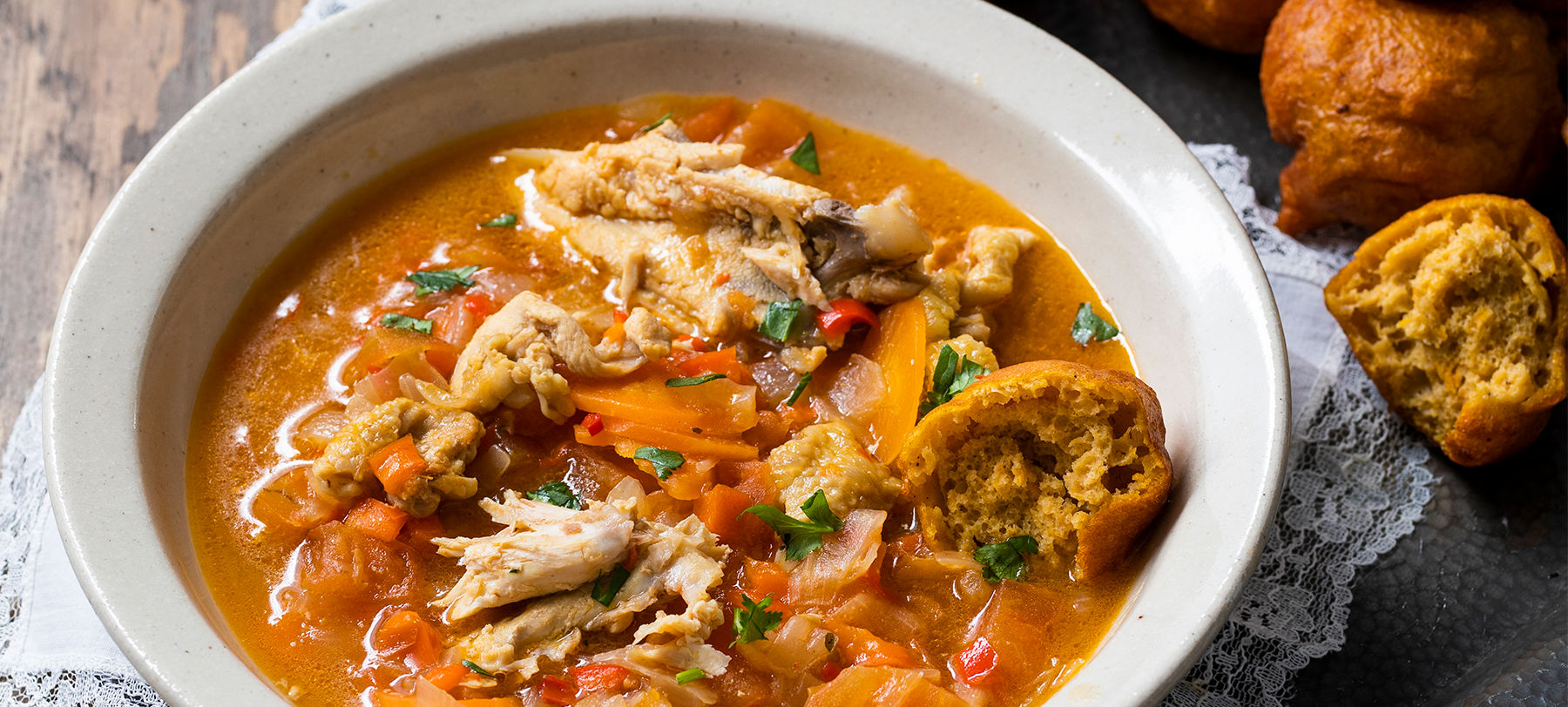 Prep time
15min

Cook time
80min

Serves
6
Delicious dishes are all about great texture combos. This chicken stew with pumpkin fritters recipe is a must-try.
Ingredients:
Ingredients:
30ml oil

1kg chicken soup pieces

1 onion, chopped

2 carrots, chopped

1 red pepper, finely chopped

5ml ground cumin

1 red chilli, chopped

4 cups chicken stock

3 tomatoes, chopped
Pumpkin fritters
375ml flour

10ml baking powder

1ml salt

1ml onion powder

1ml cinnamon

1ml nutmeg

2 eggs

200g pumpkin, cooked and mashed

125ml milk

20g butter, melted

oil to deep-fry
Method:
Heat oil in a large saucepan over medium heat and brown the chicken in batches. Remove and set aside.

Add onion, carrots and pepper to the same pot. Cook, stirring until soft. 

Return the chicken to the pot and add the rest of the ingredients. Simmer for 20 minutes.
To make the fritters:
Mix the first six ingredients for the fritters in a bowl. 

Whisk the eggs, pumpkin, milk and butter in another bowl. Add the dry ingredients and mix until smooth. 

Drop tablespoonfuls of the dough into hot oil and cook until golden.

Serve the fritters with the stew.