Chicken nuggets with sweet potato mash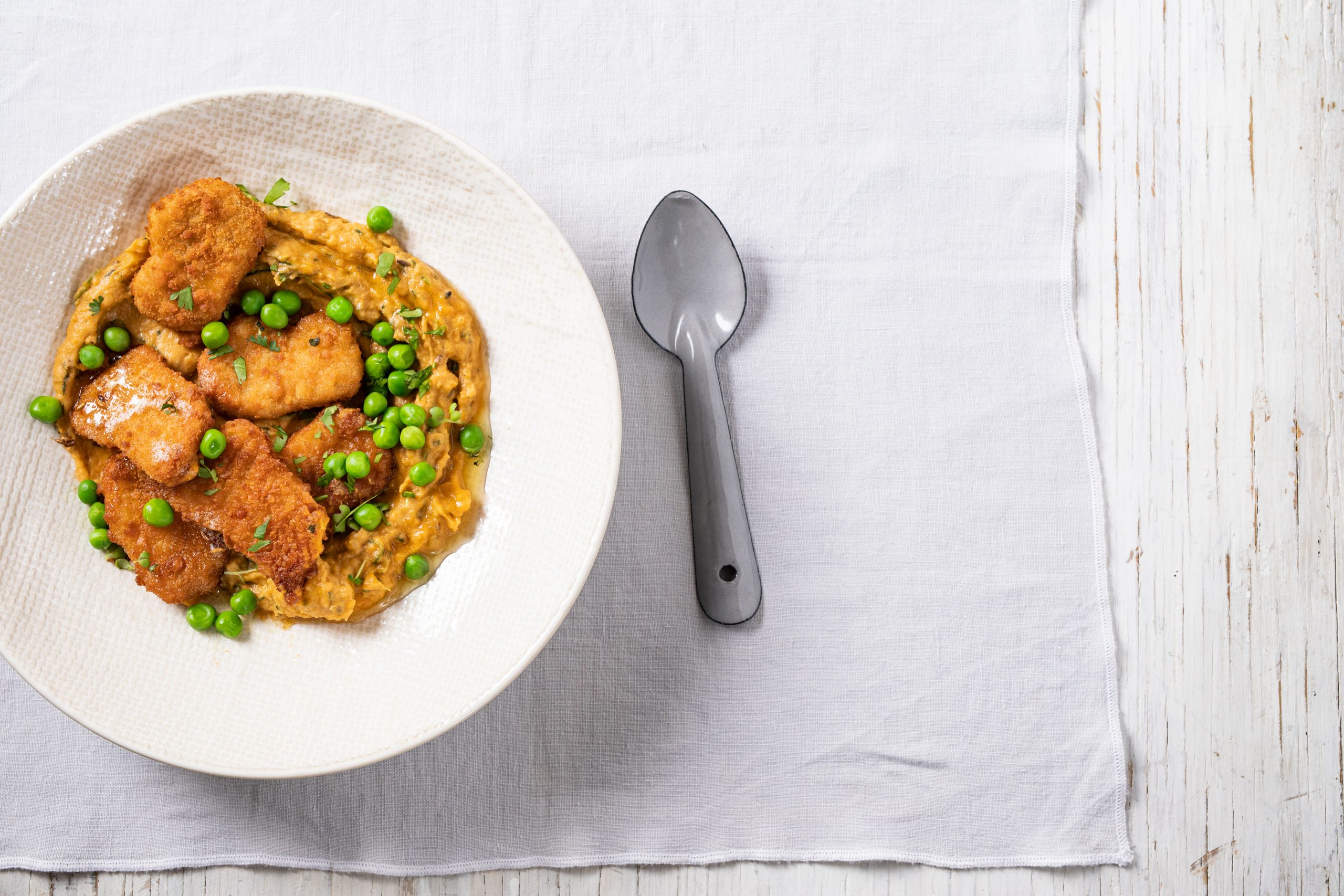 Prep time
10min

Cook time
30min

Serves
4
This recipe may look simple, but it's packed with flavour. And it's budget-friendly too.
Ingredients:
400g sweet potatoes, cubed
2 cloves garlic, crushed
5ml cumin seeds
2.5ml coriander seeds
30g butter, melted
400g butter beans
45ml milk
150g chicken nuggets
50g peas, defrosted
a handful of fresh coriander, chopped
Method:
Preheat the oven to 200°C.
Place the sweet potatoes, garlic, cumin, coriander and butter on a baking tray and toss to combine. Roast for 20 minutes or until the sweet potatoes are tender.
Place the roasted sweet potatoes in a blender and blitz.
Add the beans and milk and continue to blend until smooth.
Place the chicken nuggets on a baking sheet and bake for 15 minutes or until golden brown.
Serve the sweet-potato mash with the chicken nuggets, peas and fresh coriander.