Chicken skewers with ginger rice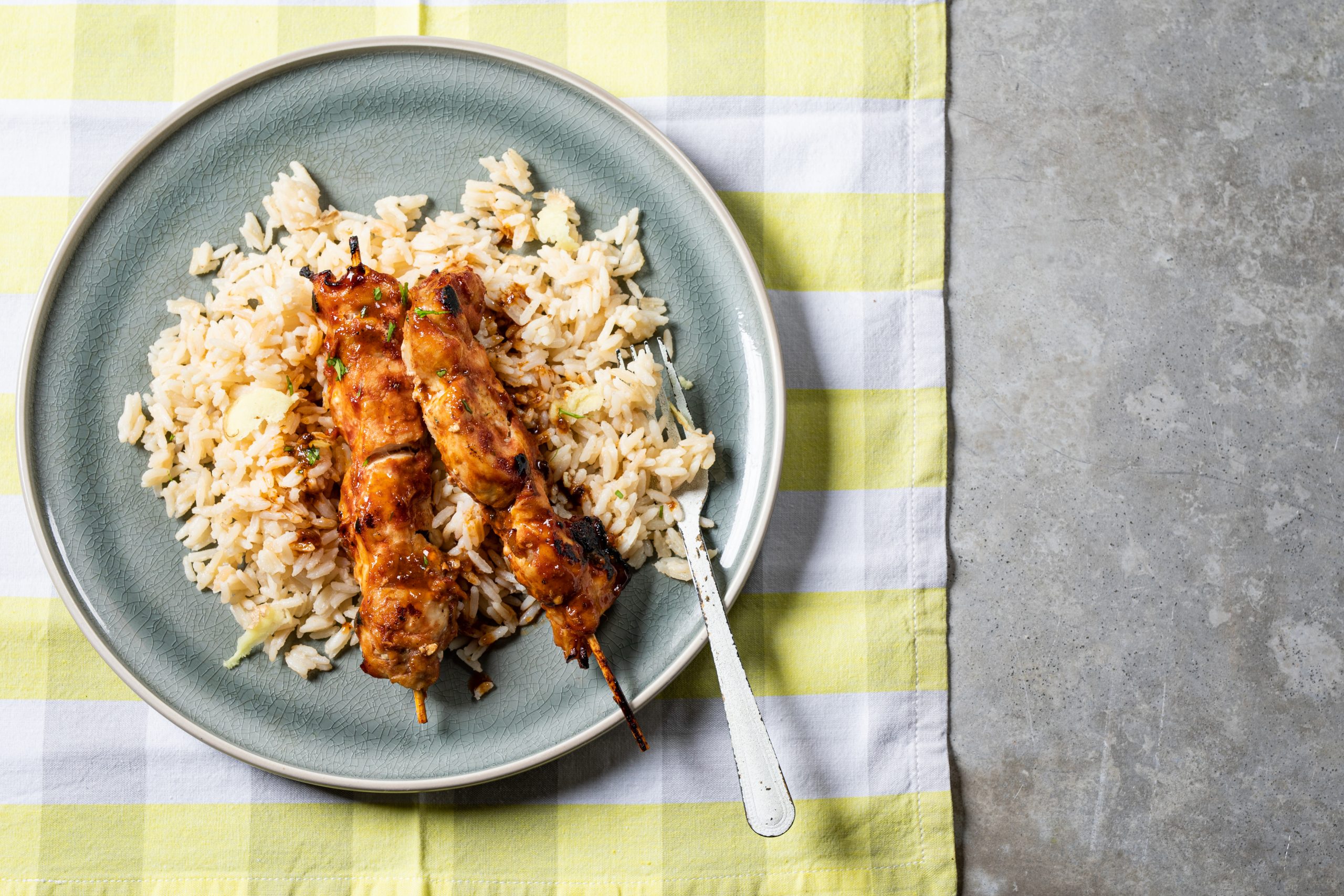 Prep time
5min

Cook time
25min

Serves
4
Make the perfect basting to enjoy with your next chicken kebab!
Ingredients:
20g butter
3cm ginger, grated
3 garlic cloves, crushed
salt and pepper
500ml rice, washed
750ml boiled water
Chicken kebabs:
8 chicken kebabs
15ml oil
5cm ginger, grated
60ml tomato sauce
30ml Worcestershire sauce
30ml honey
salt
Method:
Melt butter in a pot.
Add ginger, garlic and salt. Fry, stirring until the garlic has coloured.
Add the rice and boiled water. Bring to the boil, cover with a lid, and reduce the heat. Cook for 15 minutes.
Preheat your oven's grill.
Mix oil, ginger, tomato sauce, Worcester sauce, honey and salt in a bowl.
Grill the kebabs, basting the chicken with the sauce and turning them over until cooked through (about 10 minutes).
Serve the kebabs with the cooked rice.