Chicken steaklets with pepper sauce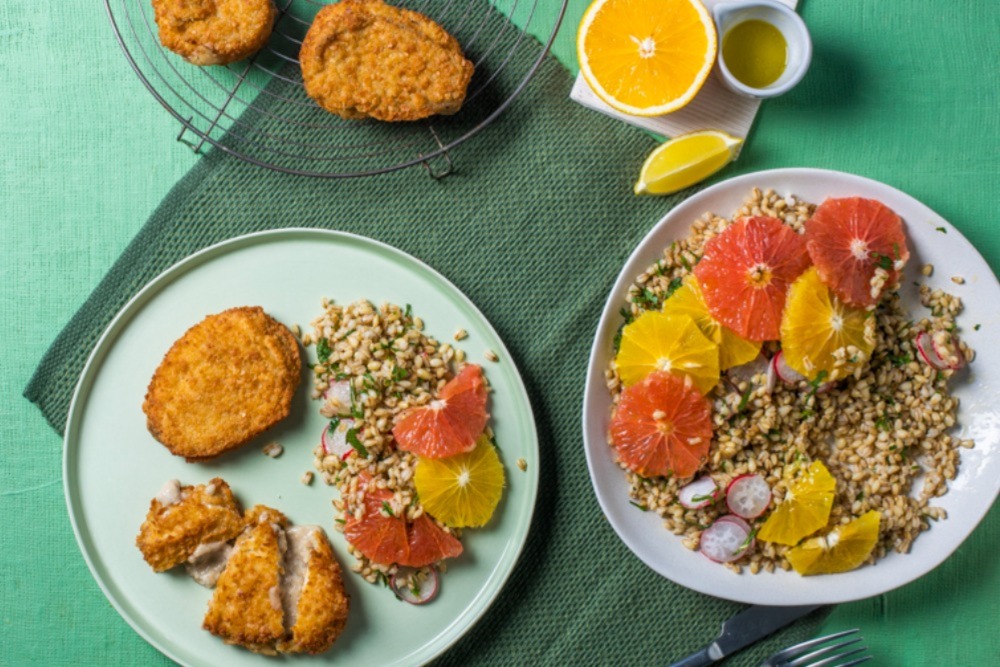 Prep time
30min

Cook time
30min

Serves
4
Wow guests in a flash with a moreish restaurant-style chicken steaklet dinner.
Ingredients:
1 box County Fair Pepper Sauce Steaklets (4 steaklets)
2 cups bulgar wheat, cooked
A handful (10g) fresh mint, chopped
A handful (10g) fresh parsley, chopped
3 oranges or your selection of citrus, skin removed and sliced
5 radishes, thinly sliced
3 Tbsp (45 ml) olive oil
2 Tbsp (30ml) lemon juice
1 tsp (5ml) wholegrain mustard
Salt and milled pepper
Method:
Cook County Fair Chicken Steaklets according to package instructions.
Cook bulgar wheat according to package instructions.
Add mint and parsley to bulgar wheat and mix well.
Garnish with oranges, grapefruit and radish slices.
Combine olive oil, lemon juice, mustard, salt and pepper and dress the bulgar salad.
Serve warm steaklets with bulgar salad.