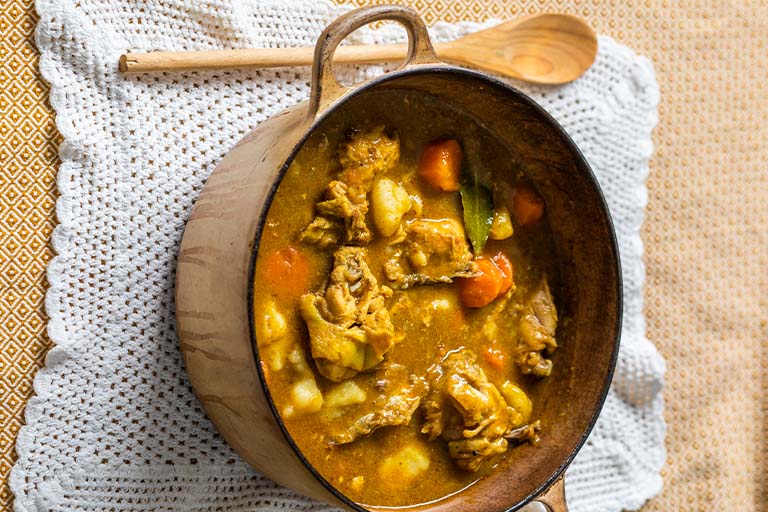 Prep time
20min

Cook time
60min

Serves
6
This traditional chicken dish is layered with warm, delicious flavour.
Ingredients:
800g chicken braai pack
30ml chicken spice
30ml oil
1 onion, chopped
3 carrots, sliced
3 potatoes, cubed
10ml medium curry powder
500ml chicken stock
30ml cream of chicken soup powder
10ml vinegar
1ml sugar
1 green pepper, chopped
Method:
Season chicken with chicken spice.
Heat oil in a pot over medium-high heat and brown the chicken pieces.
Add the onions, carrots and potatoes. Cook, stirring, for a few minutes.
Add curry and stir. Pour over the stock.
Mix the soup powder with vinegar and sugar in a cup.
Pour the soup mixture into the pot. Simmer for 40 minutes or until the pot has thickened.
Stir in the green pepper and season with salt and pepper.