Braaied BBQ gizzard kebabs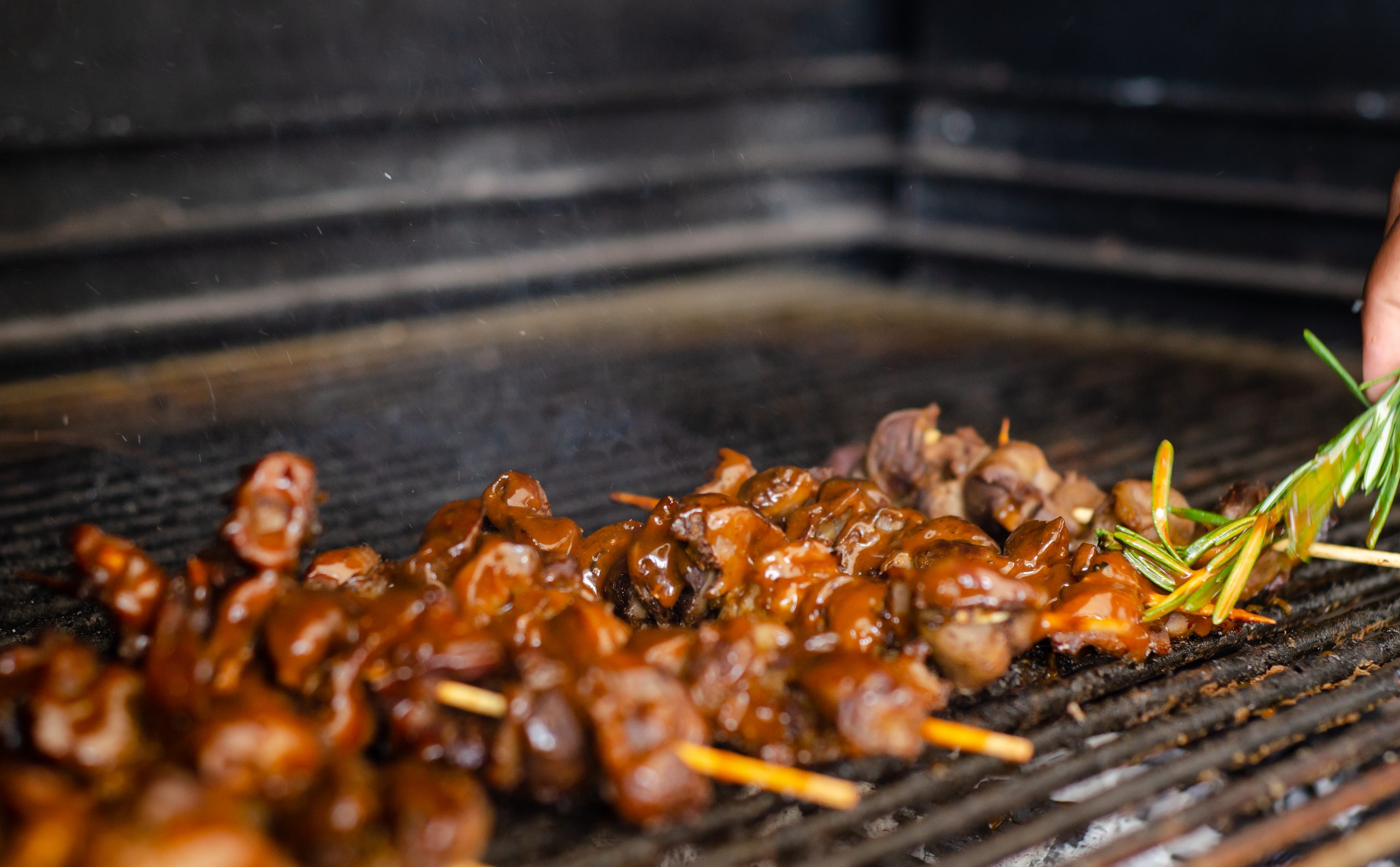 Prep time
35min

Cook time
60min

Serves
8
Braai gizzards with some BBQ flavours and you've got yourself a winner, winner chicken dinner.
Ingredients:
kebab skewers
1kg Goldi chicken gizzards
2 litres of water
2 cloves of garlic, chopped
2 tbsp cooking oil
BBQ spice
salt and pepper
BBQ sauce
Method:
First, pour water in a pot and boil the gizzards until slightly soft for about 35 minutes.
Once cooked, set the gizzards aside to cool.
For the marinade, add chopped garlic, cooking oil and BBQ spice, and season with salt and pepper.
Mix in the cooked gizzards and allow them to soak in the marinade for about 30 minutes.
In the meantime, prepare your grill or braai stand.
Soak the kebab skewers in water to prevent them from burning.
After marinating for 30 minutes, pierce the gizzards with the skewers.
Braai and baste the gizzards with the BBQ sauce.
Serve with potato wedges.