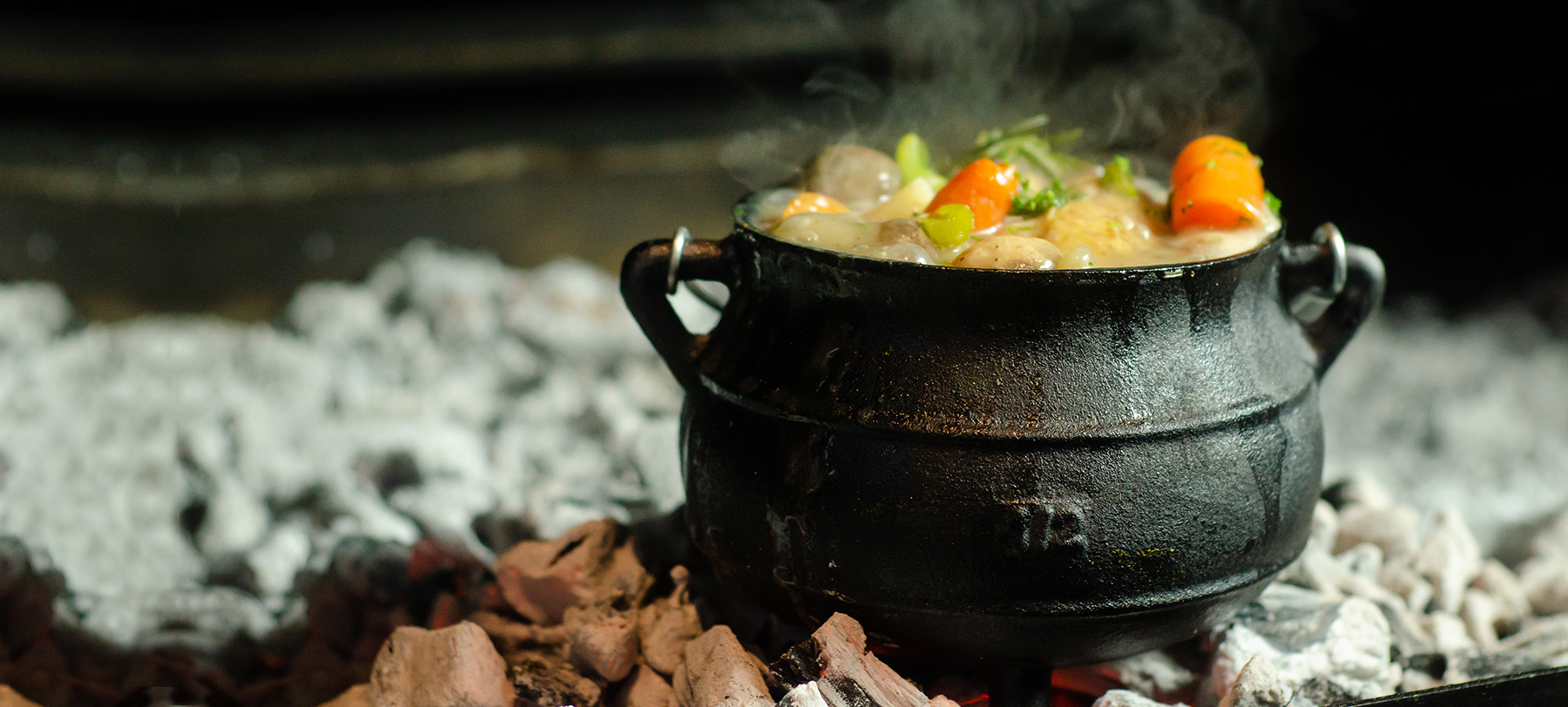 Prep time
15min

Cook time
20min

Serves
6
Enjoy eating potjiekos? This South African casserole, made over the fire, is a must-try.
Ingredients:
2kg chicken mixed portions
1 celery stick, roughly chopped
2 potatoes, peeled and cubed
2 carrots, roughly chopped
1 punnet button mushrooms
fresh thyme
fresh rosemary
1 tbsp black peppercorns
3 tbsp chicken spice
250ml white wine
250ml chicken stock
30ml creamy soup or cornflour mixed into a paste
Method:
Heat cooking oil in a pan.
Season the chicken with chicken spice and fry until golden brown.
Add the herbs, salt and pepper.
Arrange veggies on the chicken and pour in the wine and stock.
Cook the potatoes with the chicken for about 20 minutes or until tender.
Thicken the mixture with creamy soup.