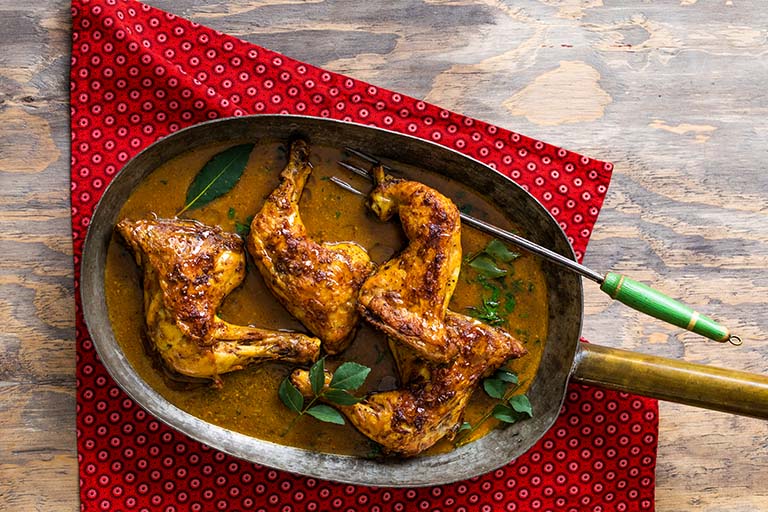 Prep time
10min

Cook time
40min

Serves
4
If you don't have a pestle and mortar, you can use a rolling pin and plastic to crush the spices.
Ingredients:
4 chicken quarters
30ml oil
15ml mustard seeds
10ml fennel seeds
10ml cumin seeds
1ml turmeric
5ml chilli powder
1 bay leave
2 curry leaves (optional)
1 garlic clove, chopped
2cm fresh ginger, grated
500ml chicken stock
Method:
Heat a saucepan to a medium temperature.

Heat the oil and brown the chicken pieces in batches. Set aside.

Heat a dry pan over a low temperature. Toast the spice seeds and grind until crushed.

Mix the crushed seeds with the turmeric and chilli powder.

Using the same saucepan you used for the chicken, fry the herbs and spices for 2 minutes.

Add the garlic and ginger, and continue to cook for a further 2 minutes.

Return the chicken to the pan and pour over the stock. Cook until fully cooked.

Serve with soft white bread.