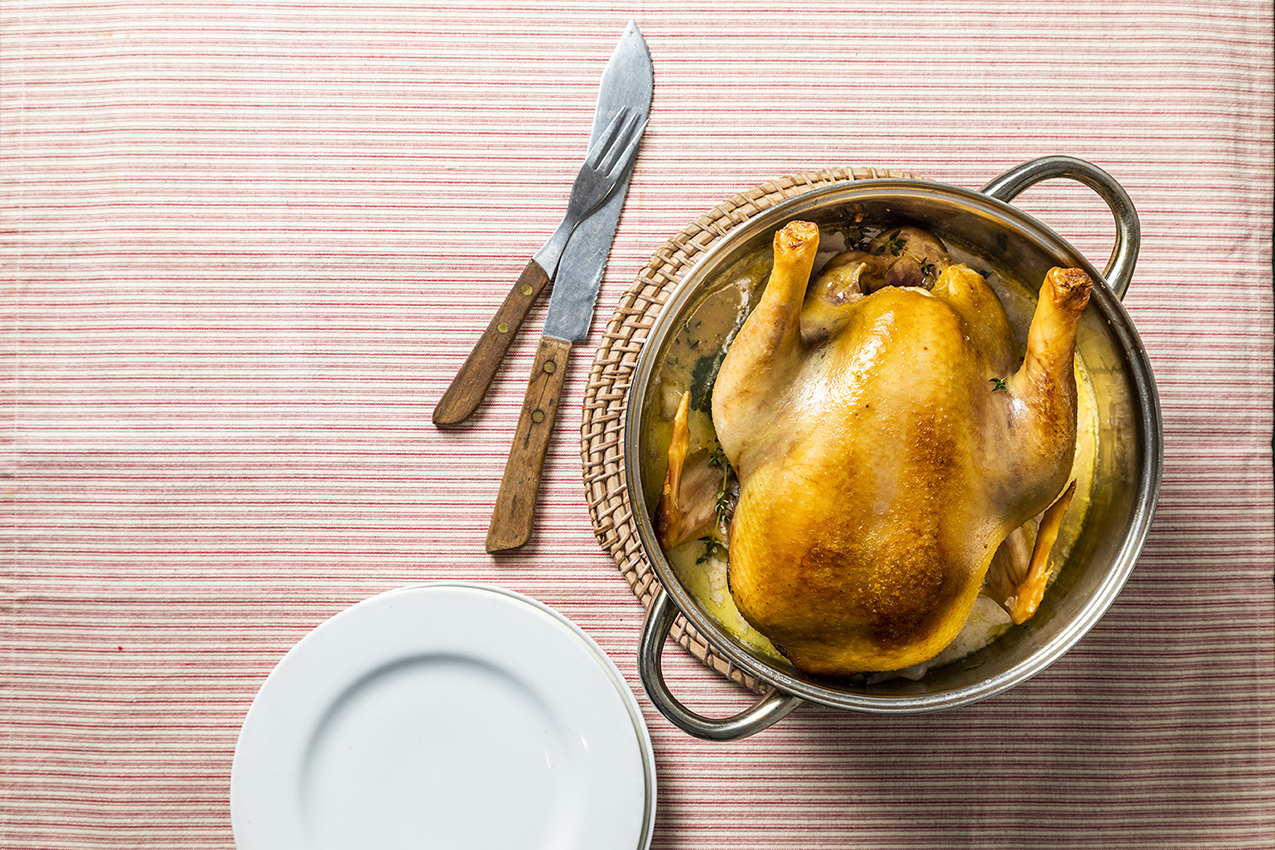 Prep time
5min

Cook time
190min

Serves
6
This cooking method makes for a really succulent, juicy chicken. You won't look back!
Ingredients:
1 whole chicken
4 bay leaves
500ml full-cream milk
a handful of thyme
10 garlic cloves
1 whole clove
2 chicken stock cubes
Method:
Preheat the oven to 180°
Brown the whole chicken in a large pan, over medium-high heat.
Place in a casserole with the rest of the ingredients.
Cover and cook in the oven for 3 hours.
Serve with rice or mash, and a crisp salad on the side. Easy peasy!