Chicken gizzards with pot bread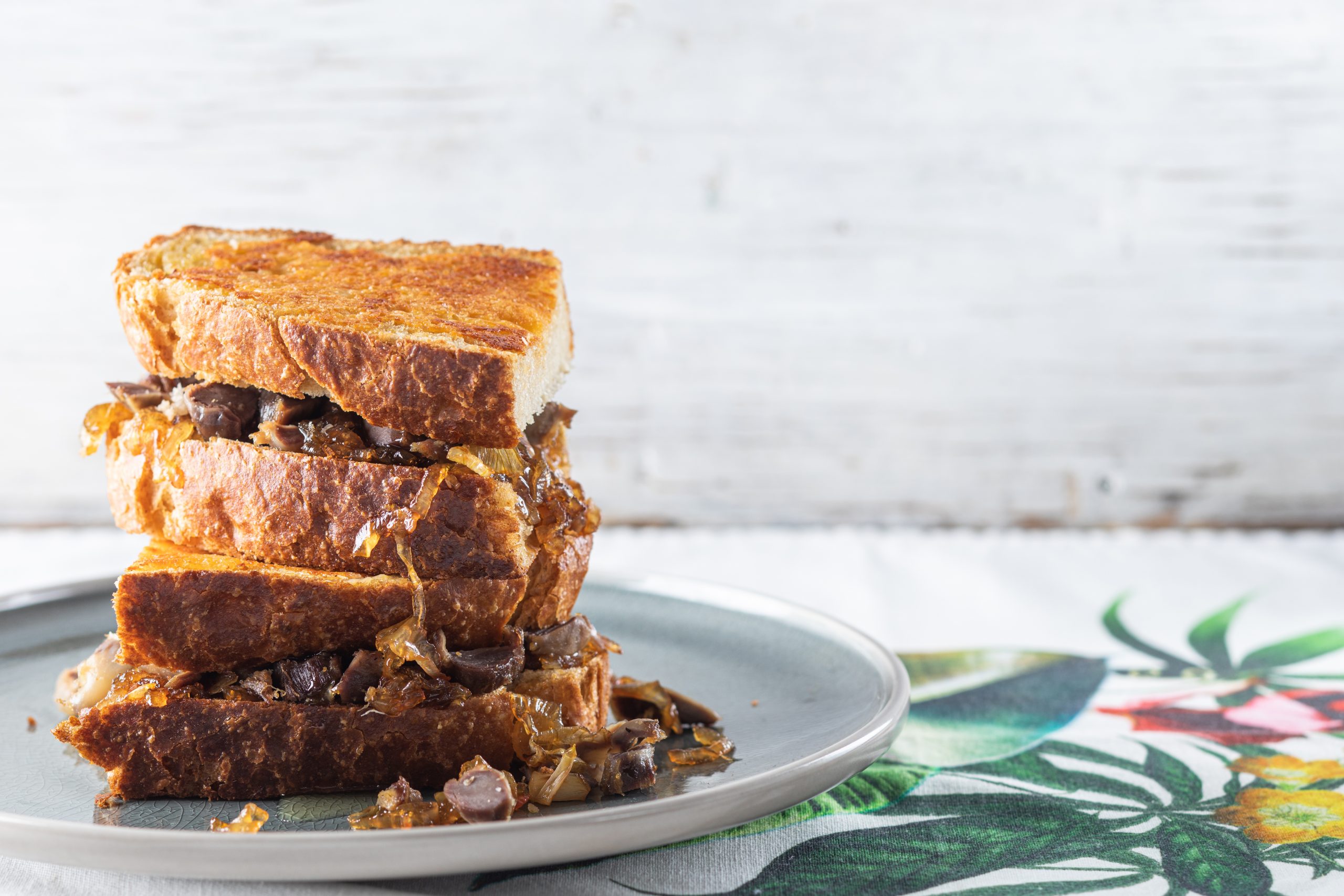 Prep time
65min

Cook time
50min

Serves
6
When seasoned well, gizzards make for a delicious snack. Use them for a sandwich filling or serve gizzards in a bowl with baked bread and onion relish.
Ingredients:
250g chicken gizzards, cleaned
1 bay leaf
1kg bread dough
15ml margarine
20g cheddar cheese, sliced
salt
Onion relish:
1kg onions, sliced into rounds
60ml brown sugar
30ml brown vinegar
30ml oil
Method:
Preheat the oven to 180°C. Grease an oven-proof pot.
In a saucepan, add onions, sugar, vinegar and oil. Cover and place over medium-low heat. Cook, stirring for 15 minutes. Remove the lid and cook for 5 minutes or until the onions are golden.
In another pot, add the gizzards, bay leaf and salt. Cover with water, bring to a boil and simmer for 50 minutes, or until tender.
Let the bread dough rise in a bowl for 45 minutes. Punch the dough down, place in an oven-proof pot and bake for 50 minutes. Set aside to cool and slice.
Spread margarine on the slices of bread. Flip the slices over to keep the margarine on the outside of the sandwiches. Add the cheese to half the slices. Spoon over the onion relish, top with the gizzards and close the sandwiches.
Toast the sandwiches on both sides in a hot pan and serve.