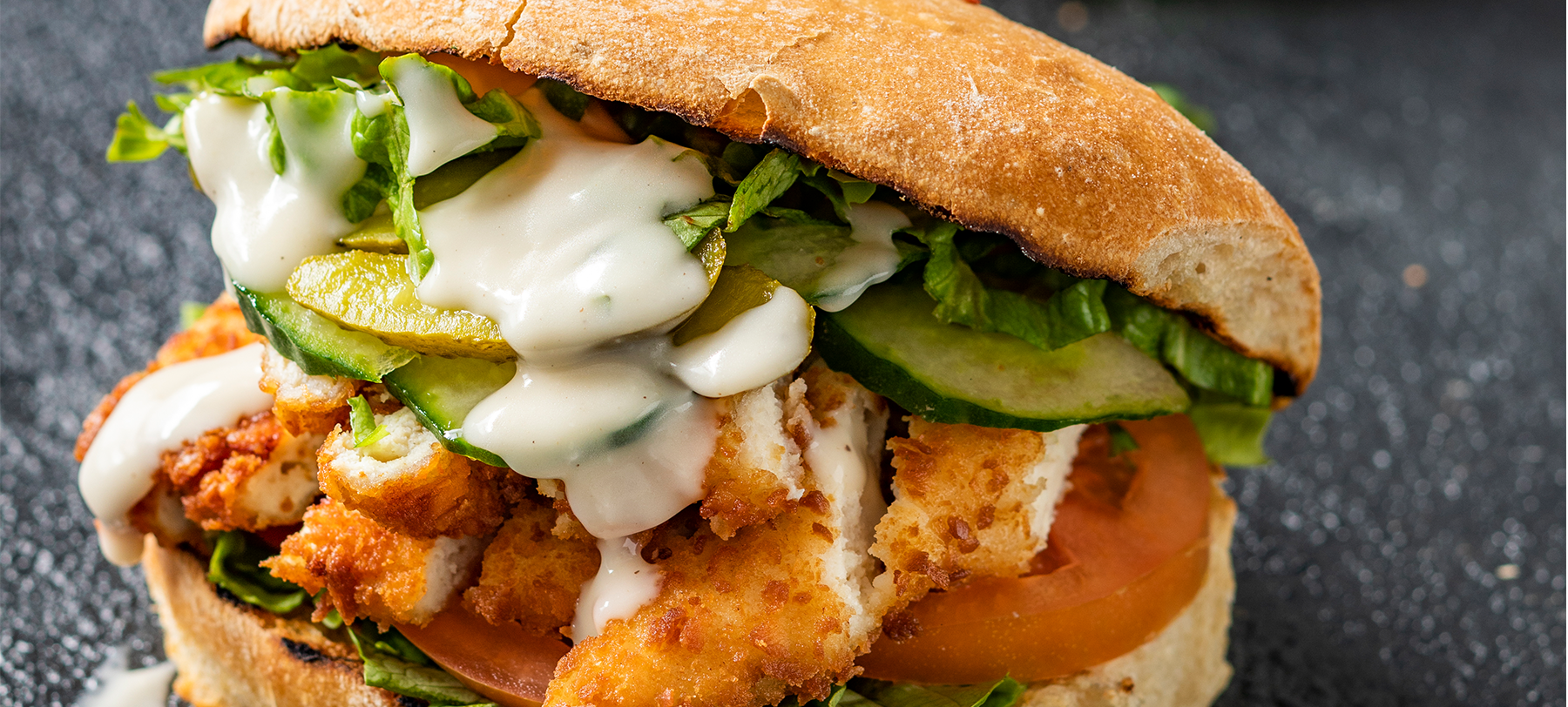 Prep time
10min

Cook time
30min

Serves
4
Tangy gherkins, Caesar dressing and crispy ciabatta rolls offer a unique twist to the classic chicken burger.
Ingredients:
4 chicken breast steaks
1 lettuce head, shredded
1 tomato, sliced
5 gherkins, sliced
½ cucumber, sliced
Caesar dressing
Ciabatta rolls
Method:
Preheat the oven to 180°C.
Place the chicken breast steaks on a baking sheet and bake for 20 minutes.
Toast the rolls, halve them, and place some lettuce on the bottom part of each roll. Add a layer of tomato slices.
Layer the cooked chicken steaks over the tomatoes. Add cucumber and gherkins.
Top with more lettuce, drizzle the dressing over the chicken, and top with the other half of the roll.