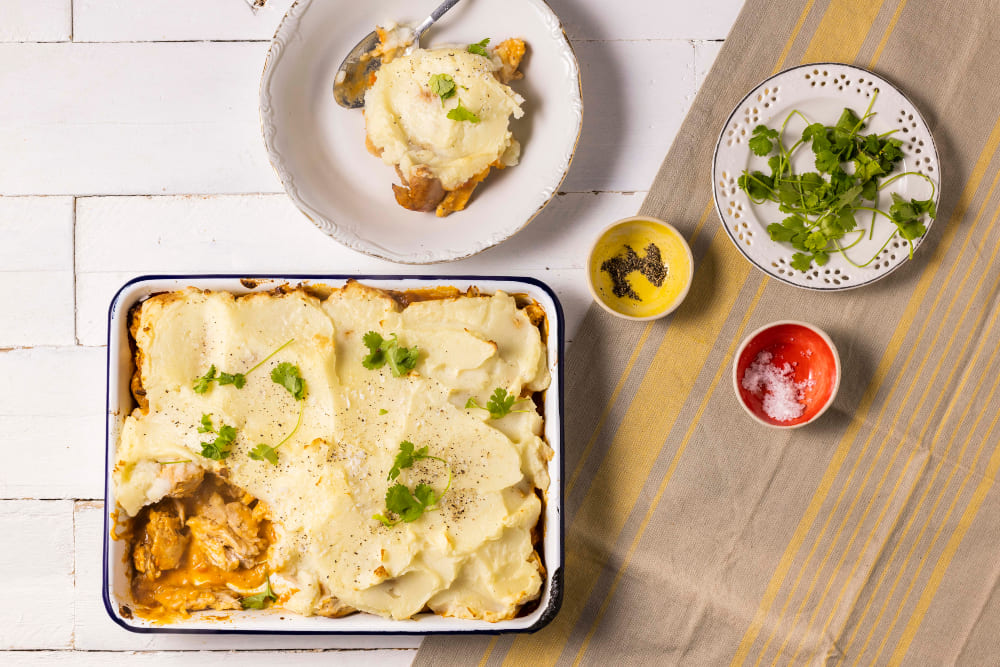 Prep time
5min

Cook time
30min

Serves
4
It's as easy as 1-2-3 to create an exciting meal from leftover chicken and mash.
Method:
Preheat oven to 200°C.
Roughly shred left-over chicken into an oven dish. Pour the stew juices over the chicken.
Spread cooked mashed potato over the chicken.
Bake for 30 minutes or until charred on top.
Serve.