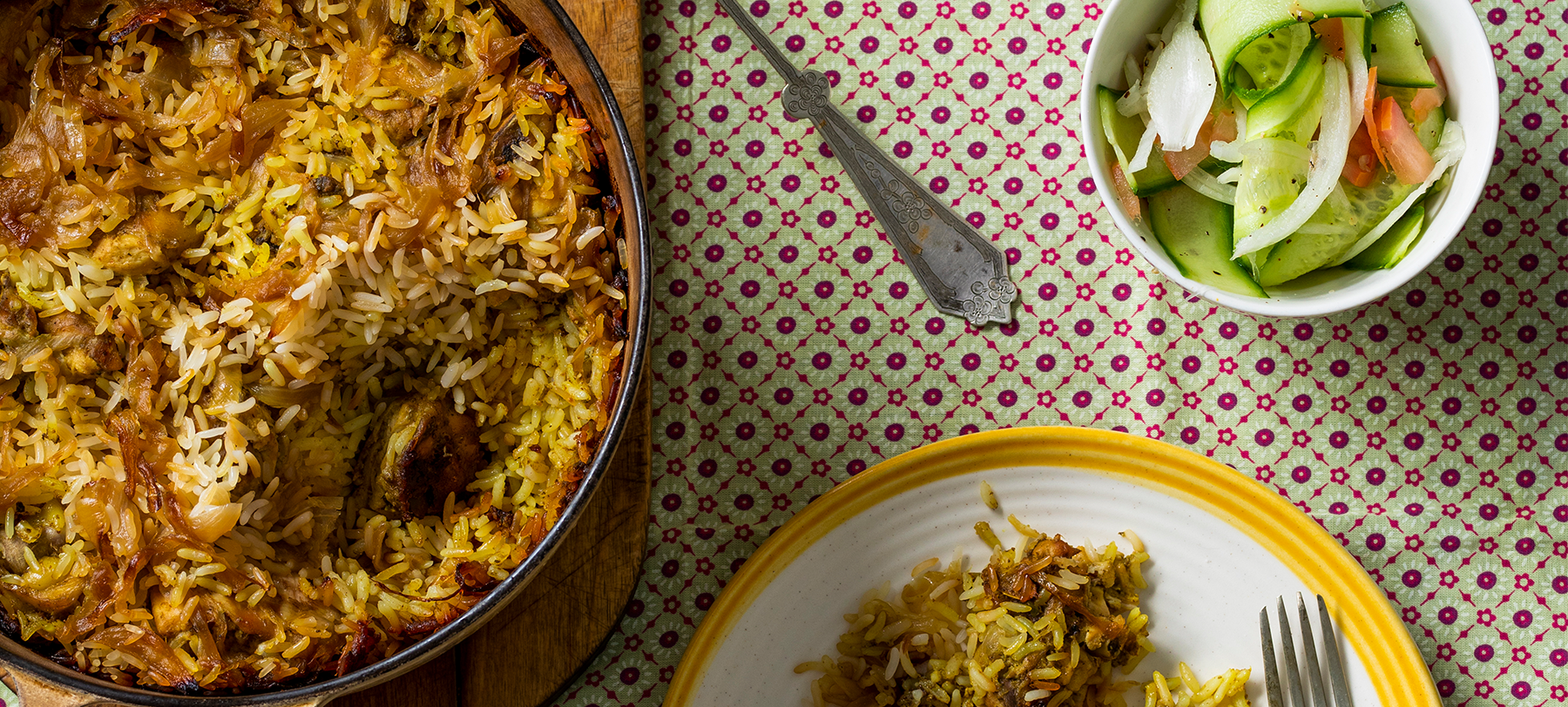 Prep time
90min

Cook time
1h:40min

Serves
6
Fragrant biryani is a favourite among South African families. This tasty recipe is an easy one to try.
Ingredients:
Marinade:
1½ cups (375ml) double-cream yoghurt
6 garlic cloves
2cm fresh ginger, grated
a handful of fresh coriander, chopped
20 cardamom pods, crushed 1 tsp (5ml) turmeric
curry powder
a pinch of ground cloves
2 green chilies
8 chicken thighs, halved (crush through the bone)
¼ cup (60ml) vegetable oil
5 onions, sliced
2 cups (350g) rice
Method:
For the marinade, blitz all the ingredients in a blender.
Score the thighs and pour over the marinade. Cover and marinate at room temperature for 1 hour or overnight.
Preheat the oven to 180°
Heat the oil in a cast-iron dish and fry the onions for 30 minutes, stirring often, until golden. Scoop out half.
Pour the chicken and marinade into the dish and stir until it starts to simmer. Cover and roast in the oven for 20 minutes or until the meat is tender.
Soak the rice in cold water for 20 minutes. Bring a saucepan of water to a boil, add the strained rice, bring to a boil and strain.
Remove the chicken from the oven and turn down the temperature to 140° Spoon out half the chicken, sprinkle half the rice over the chicken in the dish and season. Layer the remaining chicken followed by the rice on top.
Scatter with the remaining onion. Cover with baking paper, then foil, and then the lid.
Bake for 30 minutes.