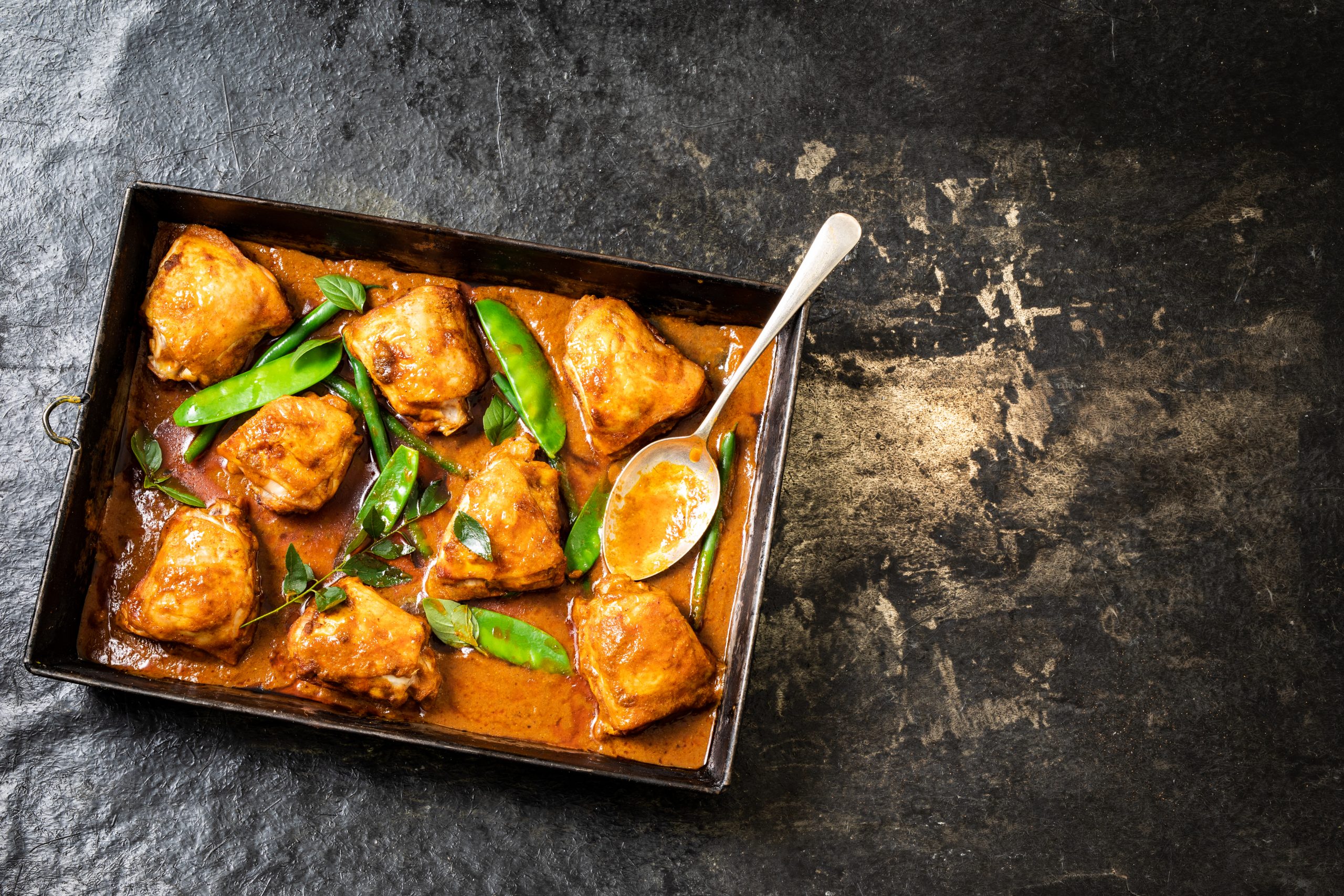 Prep time
5min

Cook time
30min

Serves
4
With their higher fat content, thighs make for a mouthwatering curry. But you can use other chicken cuts for this easy one-pot dish.
Ingredients:
500ml chicken stock
15ml tomato paste
30ml massaman curry paste
1 curry sprig
8 chicken thighs
15ml oil
250g green beans, blanched
125g sugar snaps, blanched
Method:
Preheat the oven to 200°C.
In a roasting pan, add stock, tomato paste, curry paste and the curry sprig. Give everything a good stir.
Place the chicken thighs in the pan, skin-side up. Drizzle with oil and roast for 30 minutes.
Serve the chicken curry with green beans and sugar snaps.