Shredded BBQ chicken and cheese hand pies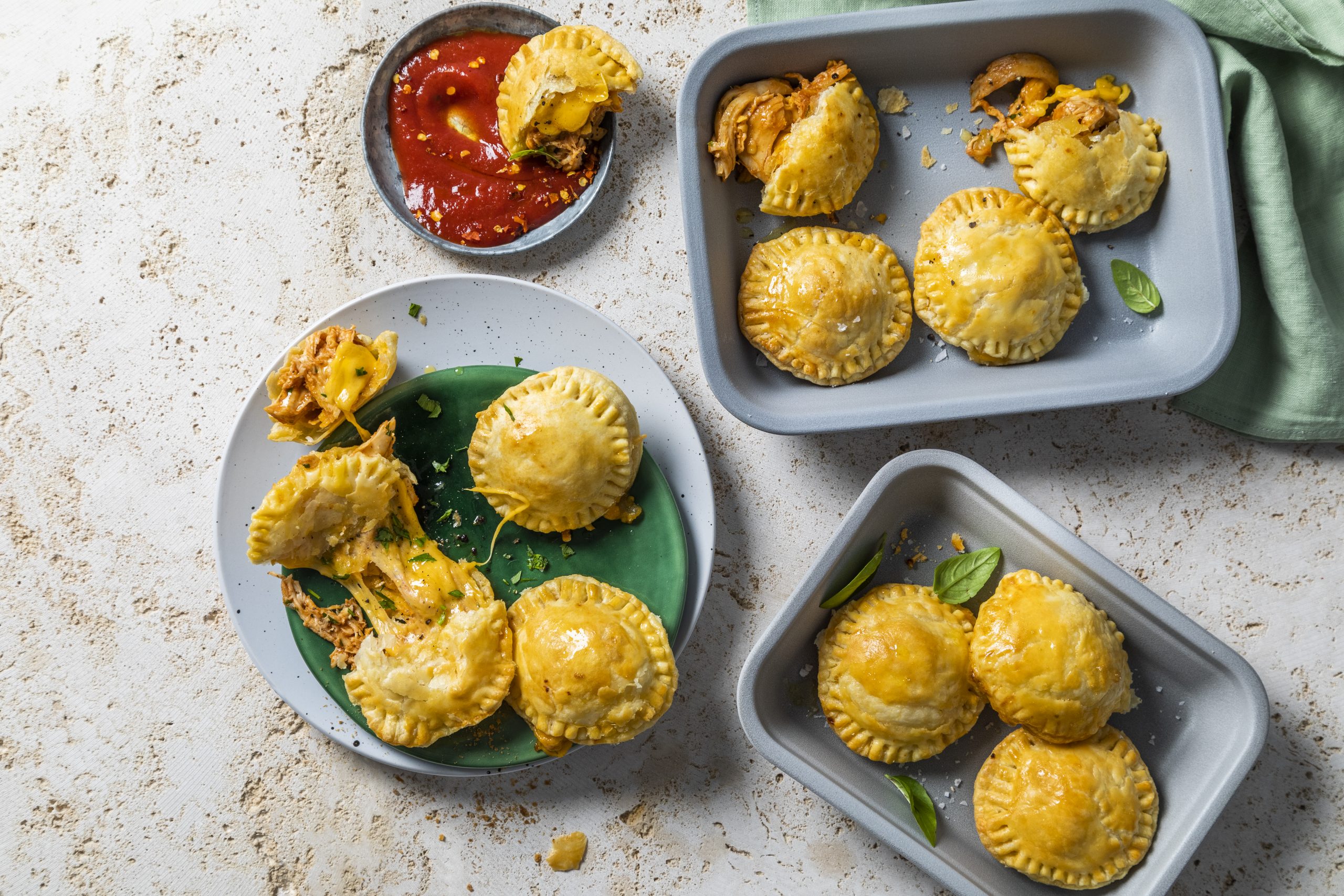 Prep time
15min

Cook time
15min

Serves
4
These are incredibly addictive. We suggest making double!
Ingredients:
2 County Fair skinless chicken breasts
salt and milled pepper
olive oil
1 cup BBQ sauce
1 tbsp Dijon mustard
a handful of freshly chopped parsley
1 cup grated cheddar or mozzarella
1 roll puff pastry, defrosted
1 egg, whisked
Method:
Season chicken generously.
Heat oil in a pan and fry chicken breasts for 8-10 minutes until golden or cooked through. Set aside to cool.
Combine BBQ sauce, mustard and herbs.
Shred chicken with a fork and toss together with sauce.
Fold through cheese.
Roll pastry out onto a floured surface.
Using an 8cm round cutter, cut out 16 discs.
Place 2 tbsp filling in the centre of one pastry disc, leaving a gap around the edges.
Cover with remaining pastry discs and pinch closed using a fork.
Brush with egg wash and place onto a greased baking tray.
Bake at 180°C for 12-15 minutes or until golden and cooked through.
Serve with your favourite dipping sauce.
Cook's note: You can use milk or melted butter instead of egg wash to glaze your pastry.