Sumac- and dukkah-roasted chicken tray bake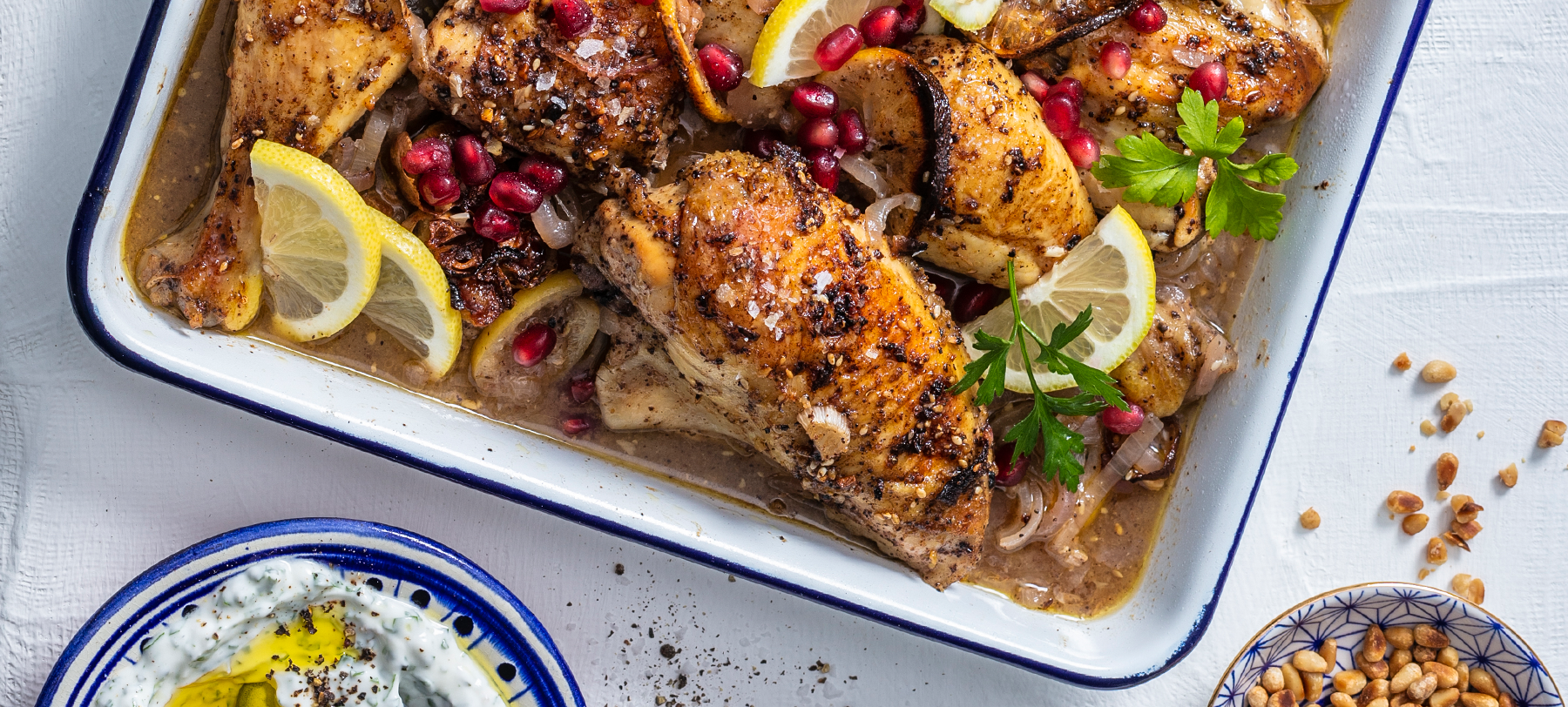 Prep time
3h:30min

Cook time
40min

Serves
4
If you love one-dish recipes as much as we do, give this easy chicken traybake a go.
Ingredients:
10-piece County Fair Chicken braai pack
2 red onions, thinly sliced
1 lemon, thinly sliced
2 garlic cloves, crushed
60ml olive oil
30ml dukkah
15ml sumac
5ml ground cinnamon
250ml chicken broth
100ml pine nuts, toasted
flat-leaf parsley
pomegranate rubies (optional)
salt and pepper
Method:
Preheat your oven to 190°C.
In a large glass bowl, mix together chicken, onions, lemon, garlic, 30ml olive oil, dukkah, sumac, cinnamon, broth, salt and pepper. Marinate in the fridge for at least 3 hours or overnight.
Transfer the chicken and its marinade to a shallow baking pan that's large enough to hold the chicken pieces lying flat. The chicken should be skin side up.
Roast the chicken for 35 - 40 minutes or until the chicken is cooked through and the sauce starts to thicken.
Top the chicken with extra dukkah and toasted pine nuts, and garnish with fresh flat-leaf parsley. Serve with quinoa, pomegranate rubies (optional), and a delicious, herby yoghurt dressing (mix double-cream plain yoghurt with lemon juice, honey, chopped coriander, parsley, mint, salt and black pepper).