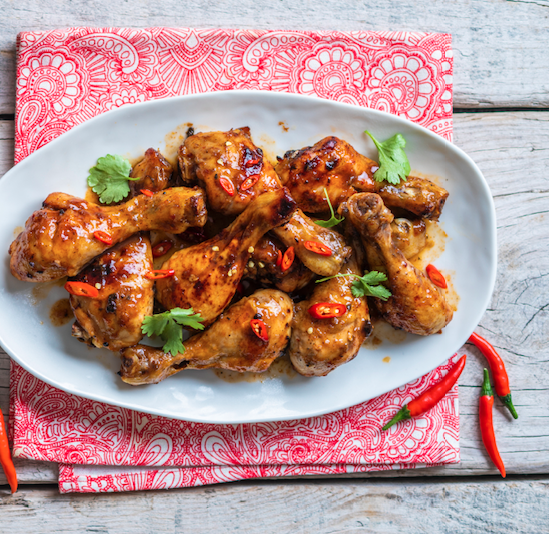 Prep time
10min

Cook time
45min

Serves
4
These drumsticks are slightly sweet and slightly sour, and pop with spicy flavour.
Ingredients:
4 garlic cloves, minced
2 tbsp canola oil
¼ cup apple cider vinegar
1 tbsp paprika
1 tsp salt
⅓ cup hot sauce
3 tbsp brown sugar
1kg chicken drumsticks
Method:
Preheat the oven to 200°
Mix the garlic, oil, vinegar, paprika, salt, hot sauce, and sugar in a small bowl.
Make three incisions on each drumstick and cover with the hot-sauce mixture.
Leave to marinate for at least 3 hours.
Place in a roasting pan and pop into the oven for 30 minutes.