Garlic soup with chicken feet liquid.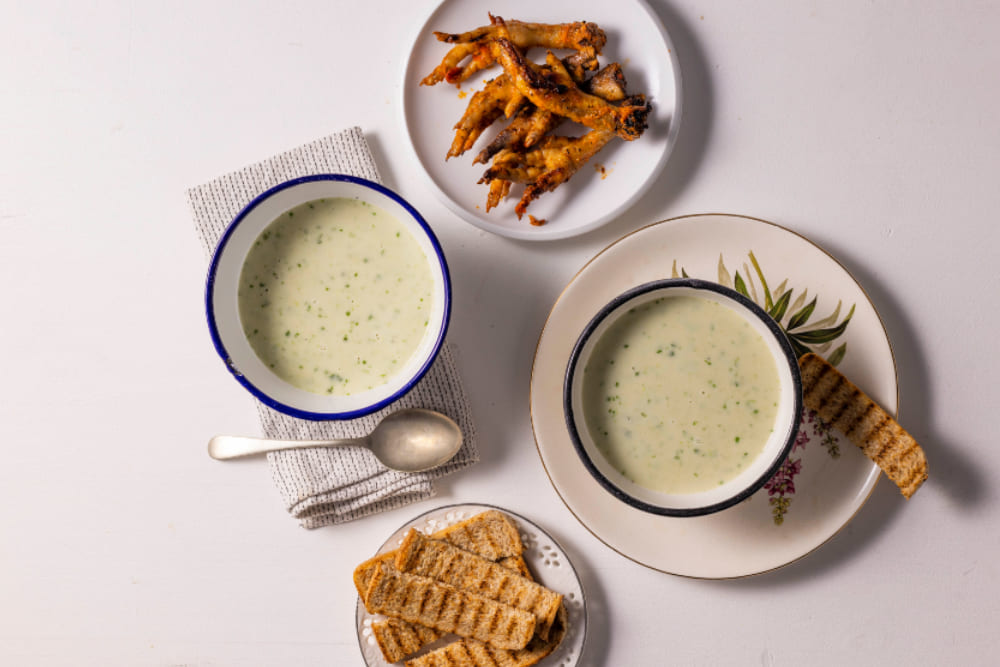 Prep time
3min

Cook time
15min

Serves
4
Nothing is going to waste; we use the liquid remaining from simmering chicken feet to make a delicious soup.
Ingredients:
1 Tbsp (15 ml) oil
1 onion, chopped
10 garlic cloves, chopped
1L chicken feet stock (chicken feet)
1 can (400g) butterbeans
⅓ cup (80 ml) cream
Handful coriander, chopped
Toasted bread, to serve
Method:
Heat oil in a saucepan over medium heat add onions and cook stirring for 2 minutes.
Add garlic and cook for 3 minutes or until
Add the chicken feet stock and beans and cook for 10
Add cream and coriander stir and set
Blitz the soup until smooth.
Return to heat for 5 minutes and serve hot with toasties and charred chicken feet if you wish.