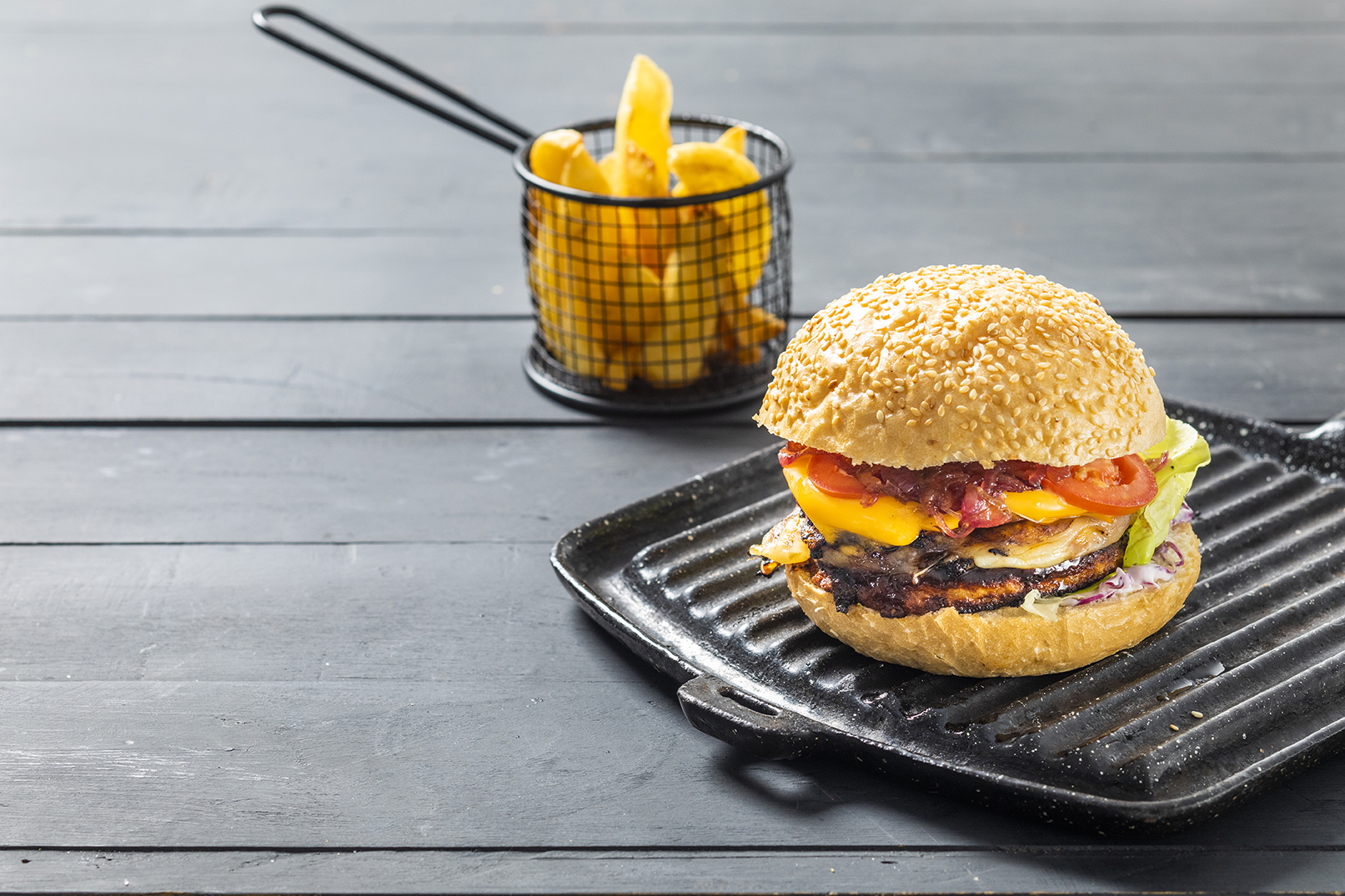 Prep time
15min

Cook time
20min

Serves
4
Our chicken patties really do make the best burgers! Don't skimp on the cheese…
Ingredients:
For the basting sauce:
80ml tomato sauce
45ml brown sugar
125ml Worcestershire sauce
5ml paprika
45ml barbecue spice
60ml Coca-Cola
For the caramelised onions:
3 red onions, thinly sliced
15ml oil
1ml brown sugar
15ml brown vinegar
For the burgers:
8 chicken-burger patties
4 buns
60ml coleslaw
lettuce
2 tomatoes
Cheddar and white Gouda cheese (4 slices each)
Method:
Mix all the ingredients for the basting in a small pot. Simmer for 8 minutes or until thick.
Sauté the onions in an oiled pan, over medium-high heat, browning them slightly.
Sprinkle the sugar and vinegar over the onions, and simmer until thick and glossy.
Heat a griddle pan over medium-high heat. Cook your patties while basting each side with the basting sauce.
Top four patties with Cheddar cheese and four with white Gouda cheese. Set aside.
Slice each bun in half. Top one half with coleslaw, lettuce, two patties, caramelised onions, and tomato. Cover with the top part of the bun, and repeat with the other buns. Yum!