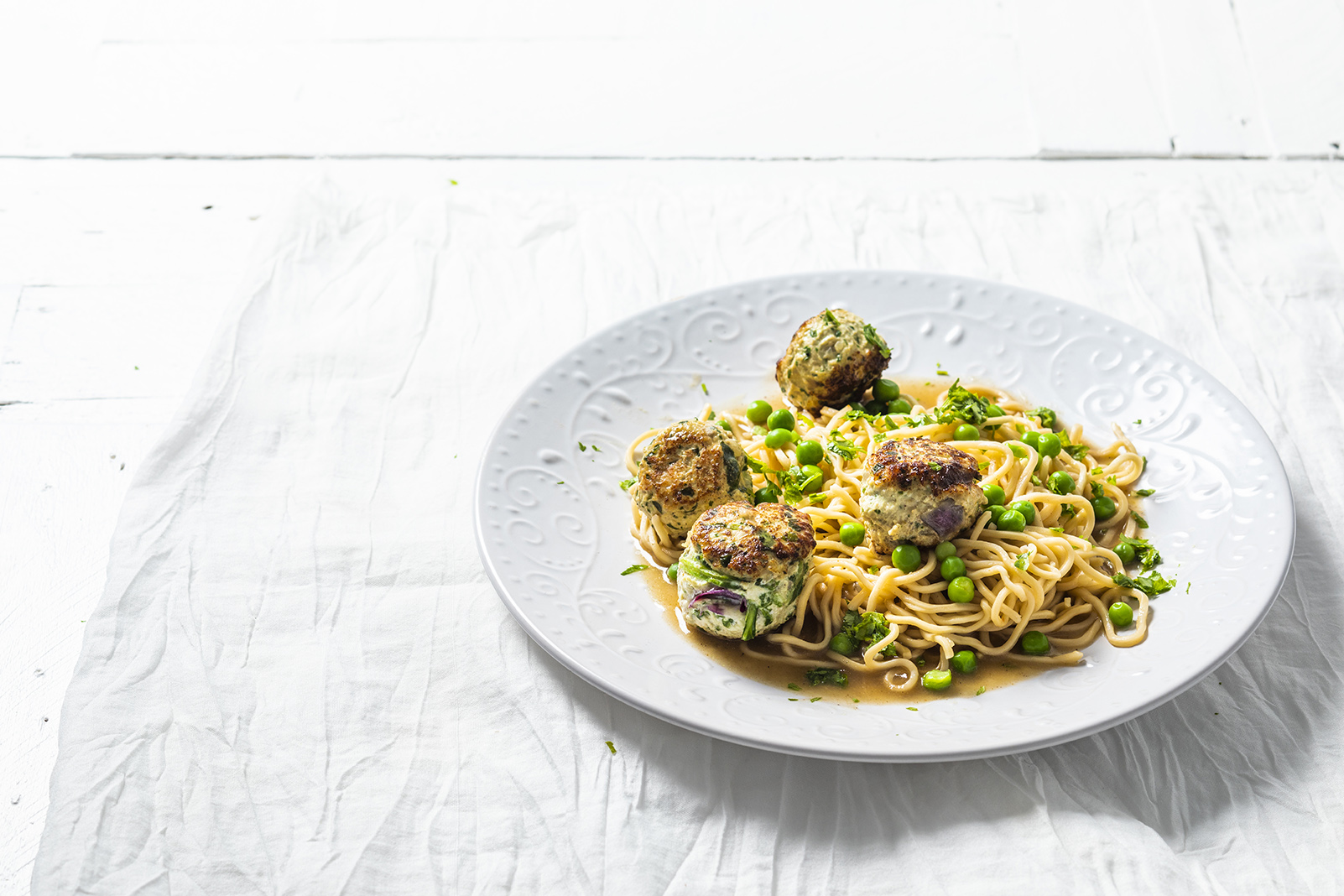 Prep time
10min

Cook time
20min

Serves
4
With just a little bit of effort, a few simple ingredients can create a mouth-watering plate of food.
Ingredients:
4 chicken breast fillets
50g baby spinach, chopped
½ red onion, chopped
30ml chutney
15ml oil
700g noodles
4 garlic cloves, chopped
1 cup hot chicken stock
a handful of peas
a handful of coriander, chopped salt and pepper
Method:
Place the chicken, spinach, onion, chutney, salt, and pepper into a food processor, and blitz.
Roll the chicken mixture into small balls and set aside.
Heat a large pan with oil and brown the chicken balls. Remove and set aside.
In the same pan, add the noodles, garlic, and stock over medium-high heat.
Simmer for 5 minutes or until the noodle are perfectly cooked
Add the chicken balls, peas, and coriander.
Make sure the chicken is heated through before serving.