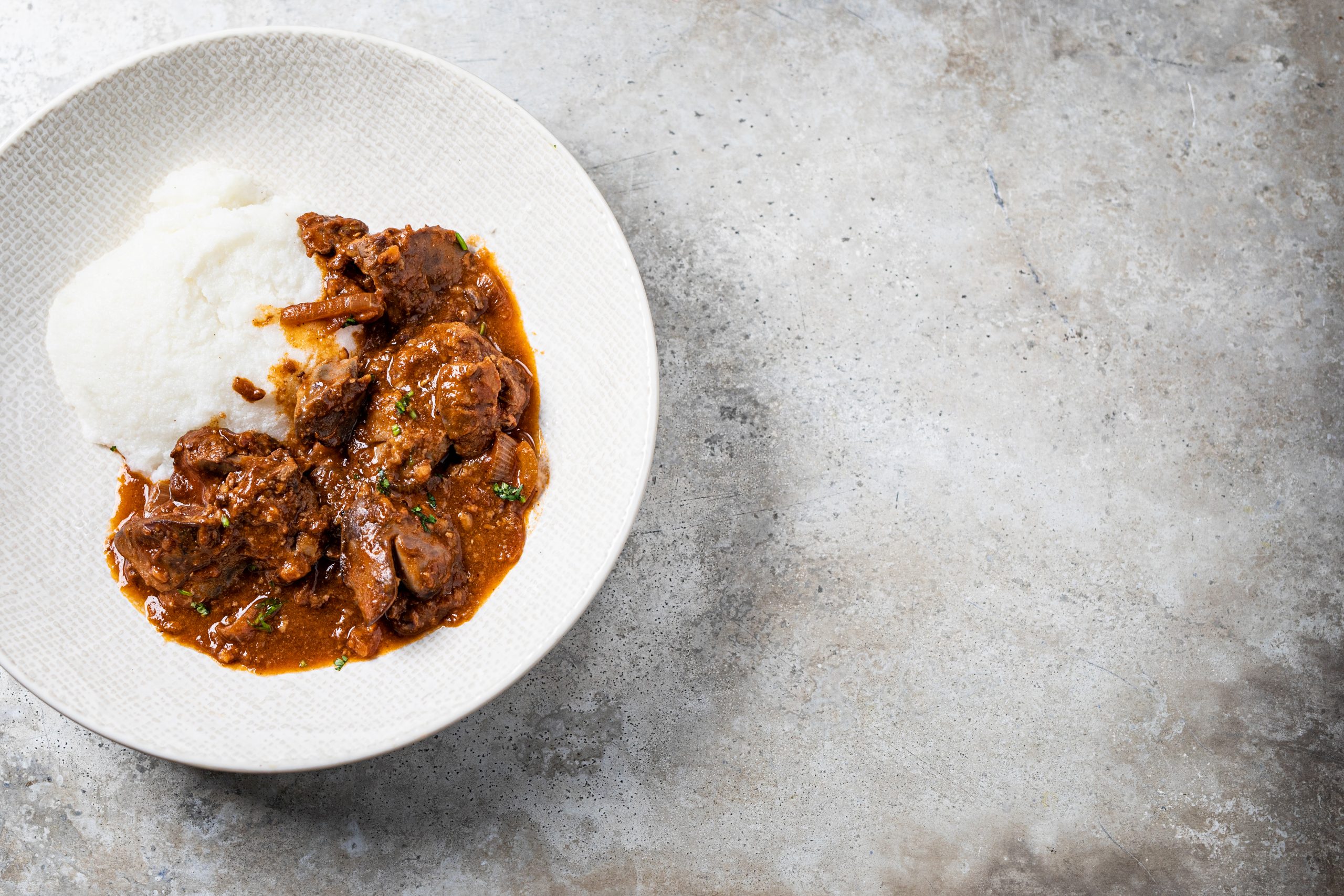 Prep time
5min

Cook time
15min

Serves
16
Paired with gravy, chicken livers make for a low-cost, nutritious meal any time of day.
Ingredients:
500g chicken livers
15ml flour
15ml chicken spice
30ml oil
1 onion, sliced
2 cups beef stock
15ml tomato sauce
salt
Method:
Using a bowl or plate, coat the chicken livers with flour.
Place oil in a pan over medium-high heat. Tap excess flour off each chicken liver and add to the pan.
Cook for 5 minutes or until browned on all sides. Place on a plate.
Turn down the heat and add more oil to the pan. Add onions and fry until soft.
Add the remaining flour to the onions, stirring continuously.
Pour in the stock and stir in the tomato sauce.
Return the liver to the pan and simmer for 3 minutes.
Season and serve with pap.