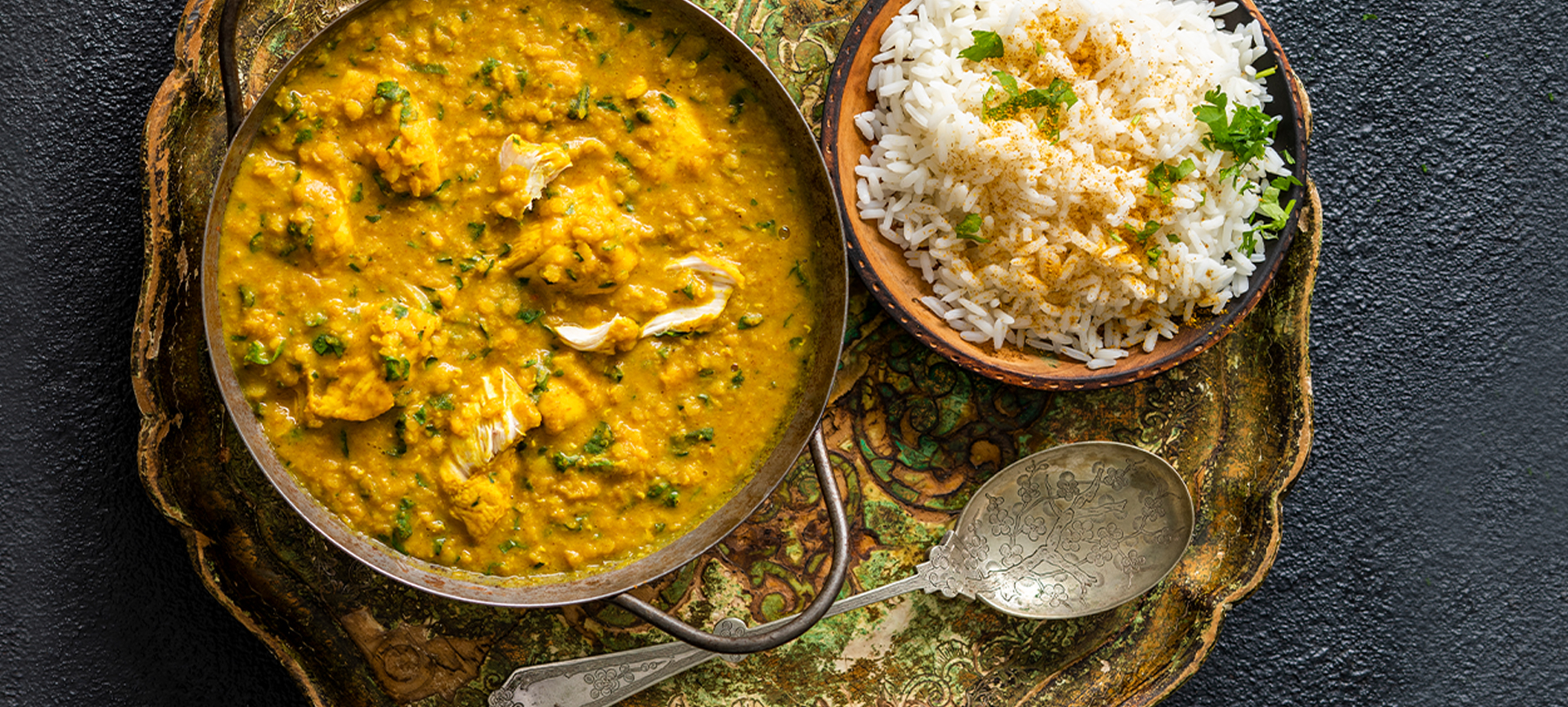 Prep time
10min

Cook time
30min

Serves
6
Do you enjoy spicy dishes? Then this chicken lentil curry is ideal for a cold night in.
Ingredients:
1 tbsp oil

500g chicken breast fillets, cut into pieces

2 onions, chopped

1 tbsp medium curry

100g dried red lentils

1½ cup chicken stock

250g rice

150g spinach
Method:
Heat oil in a saucepan, add the chicken and fry over high heat for 5 minutes until browned.
Add onions and fry for 3 minutes while stirring.
Reduce the heat, stir in the curry and cook for 1 minute.
Add lentils and chicken stock to the pan. Cover and simmer for 15 minutes, stir in the spinach and set aside.
Meanwhile, bring a pot of rice water to the boil and rinse the rice. Simmer until the rice is cooked.
Serve the lentils and chicken with steaming-hot rice. Delicious!