Sweet-and-sour chicken necks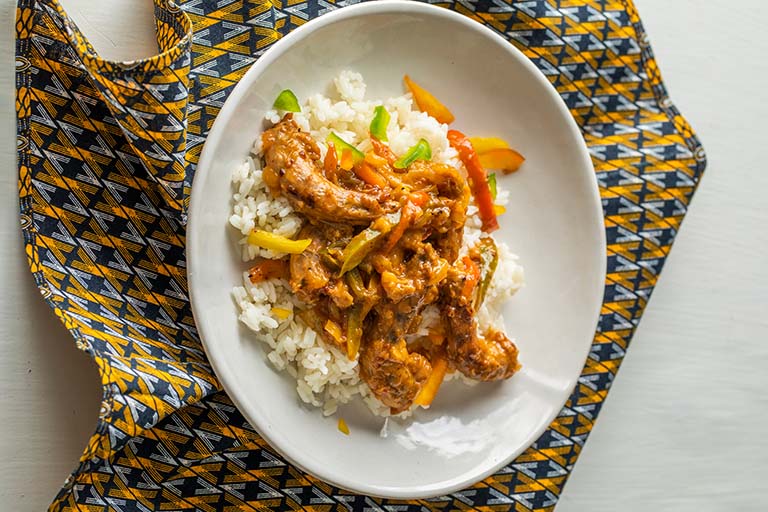 Prep time
15min

Cook time
30min

Serves
6
Cook until there's no liquid left in the pot to bring out the sweet-and-sour flavour.
Ingredients:
80ml flour
500g chicken necks
60ml oil, divided
125ml apple cider vinegar
60ml honey
250ml canned pineapple chunks and juice
45ml tomato sauce
10ml brown sugar
½ onion, sliced
3 x robot peppers, sliced
handful coriander, chopped
salt and pepper
Method:
Mix the flour with salt and pepper. Coat the chicken necks with the flour mixture.
Heat 30ml oil in a pan. Add half the chicken and cook, turning occasionally, until the chicken is cooked through and light brown. Remove the chicken and set aside.
Mix the vinegar, honey, pineapple juice, tomato sauce, brown sugar, and salt in a bowl.
Heat the remaining oil in the same pan. Add the onion and peppers. Cook, stirring occasionally.
Add the chicken and pour over the pineapple mixture. Cook until thick and delicious.