Rosemary roasted chicken with red onions & grapes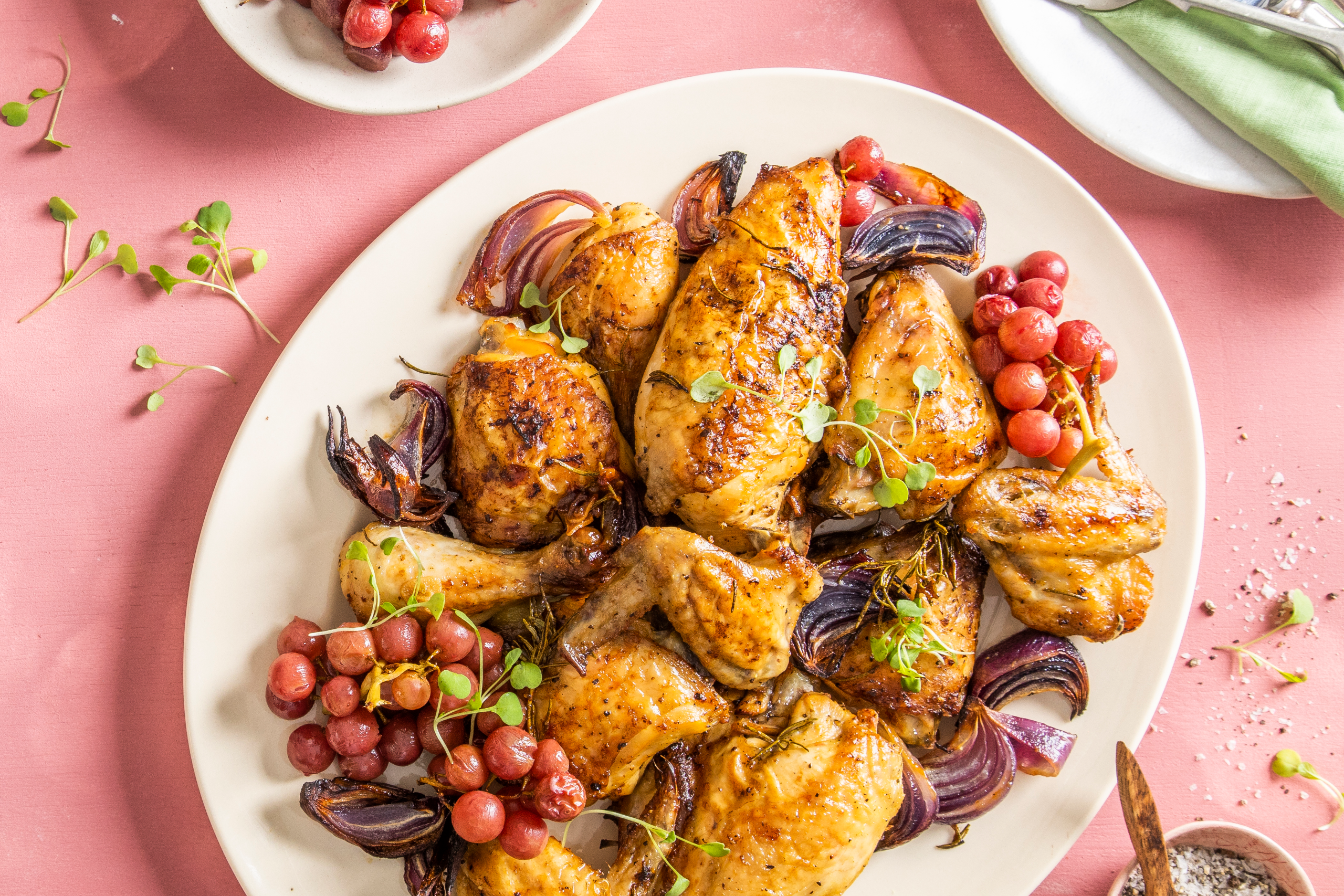 Prep time
30min

Cook time
1h

Serves
6
Ingredients:
1 x County Fair Braai Pack
3 red onions, cut into 8 wedges each, skin discarded
4 Tbsp (60ml) olive oil
Juice & zest of 2 lemons
4 rosemary sprigs, roughly broken and torn
4 cloves garlic, thinly sliced
Salt and milled black pepper
1 Tbsp (15ml) olive oil
800g red grapes
Method:
Preheat the oven to 180°C.
Place the chicken in a large mixing bowl with the red onions.
Add the olive oil, lemon juice & zest, rosemary, garlic, and a generous pinch of salt and pepper.
Gently toss all together to coat evenly.
Tip the contents of the bowl onto a sheet pan or into a roasting tray. Ensure the chicken is skin-side up.
Roast in the oven for 45 minutes.
Remove the tray from the oven, add the grapes and drizzle with a tablespoon of olive oil. Return all to the oven and roast for 15 minutes more.