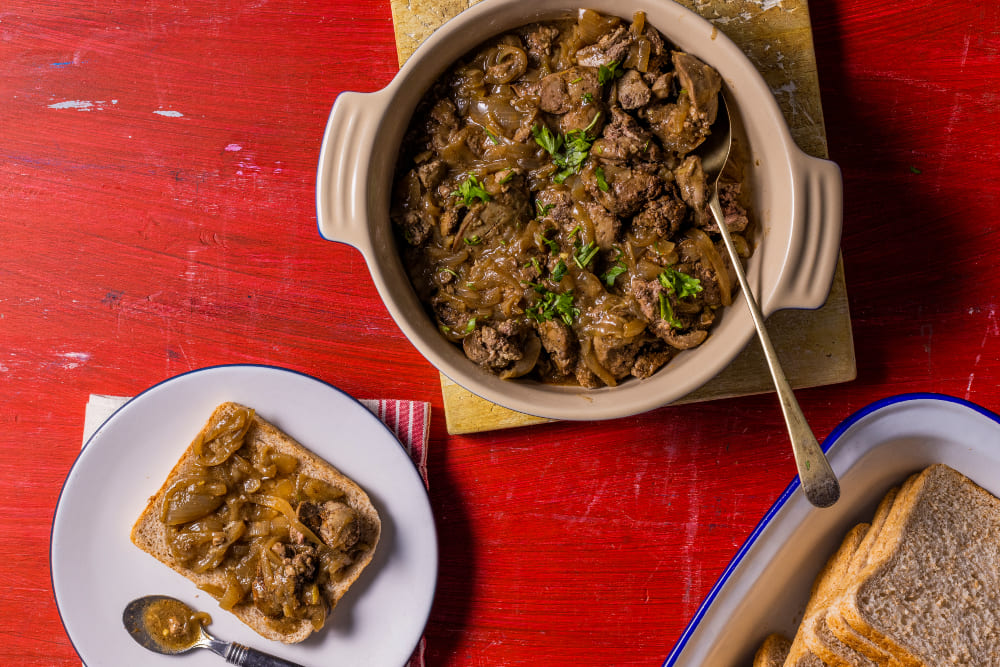 Prep time
10min

Cook time
25min

Serves
8
Chicken livers are a lifesaver when you're strapped for time to cook.
Ingredients:
3 Tbsp (45 ml) oil
500g chicken livers
1 Tbsp (15 ml) chicken spice
2 onions, sliced
1 chilli, chopped
4 garlic cloves, chopped
2 Tbsp (30 ml) flour
⅔ cup (200 ml) chicken stock
Fresh bread, to serve
Method:
Heat 15ml of the oil in a pan over medium heat.
Brown the chicken livers for 8 minutes, season with chicken spice, and set aside on a clean plate.
Return the pan to heat and add the remaining oil. Fry onions stirring for 5 minutes or until soft.
Add chili, garlic and sprinkle in flour. Cook, while stirring, for 3 minutes.
Add the stock and allow to simmer for 5 minutes or until thickened. Add a splash more if needed.
Return the chicken livers to the pan and reheat for 3 minutes.
Serve with your favourite fresh bread.