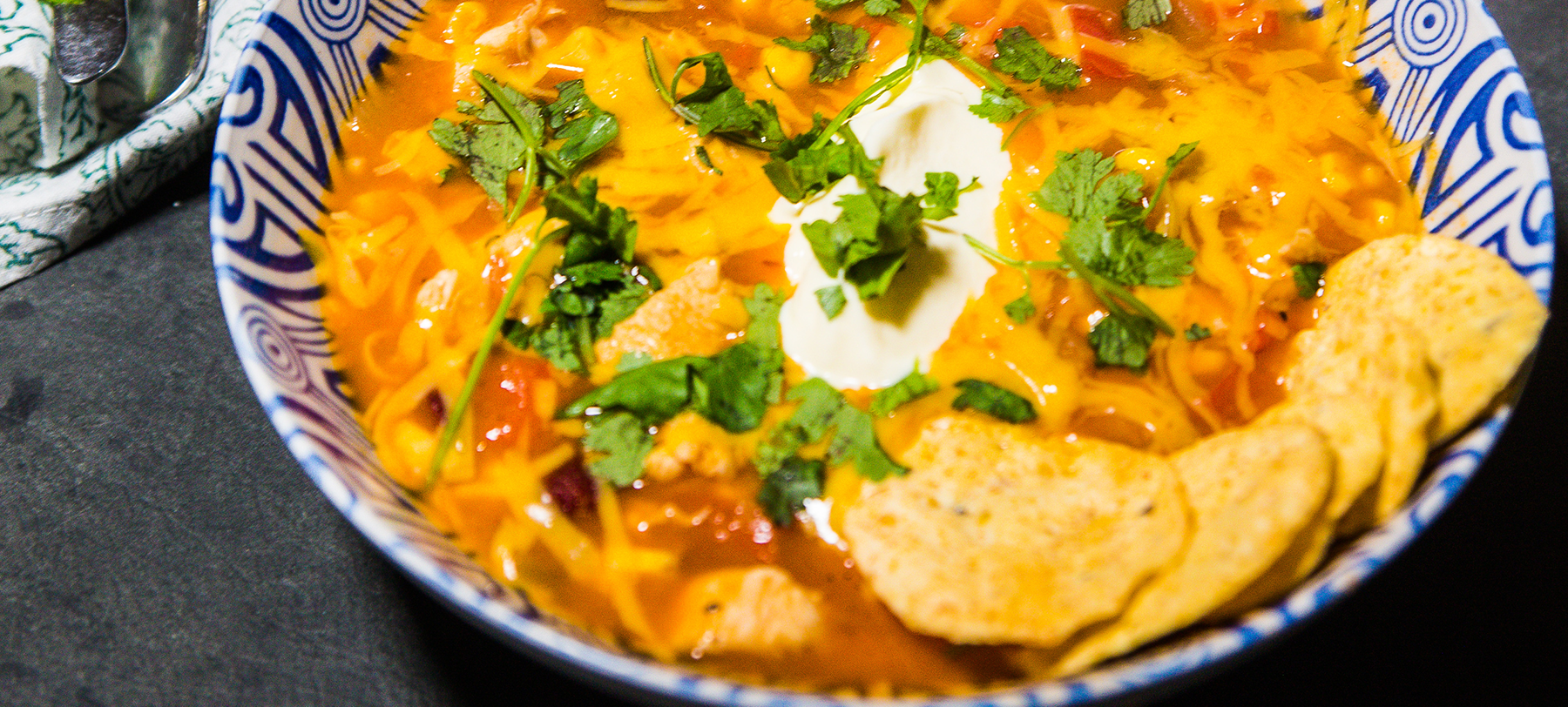 Prep time
10min

Cook time
80min

Serves
6
This Mexican-style soup is made with pantry staples so that you don't have to venture out in the cold.
Ingredients:
4 chicken breasts (boneless and skinless), cubed
2 tsp canola oil
2 cloves garlic
500ml chicken stock
250ml water
3 tbsp taco seasoning
1 jar salsa
1 can black beans, rinsed and drained
1 can corn
1 red pepper, chopped
1 onion, chopped
6 tbsp cheddar cheese
6 tbsp sour cream
2 tbsp coriander
Method:
In a large pot, sauté onion, red pepper and garlic.
Fry chicken in oil until it starts to colour. Add taco seasoning.
Add stock and simmer, uncovered, until the chicken is cooked through.
Stir in the salsa, beans and corn. Cover and cook on low for 1 hour, or until heated through.
Serve with cheese, sour cream, cilantro and nachos.