Grilled chicken with blueberry-mustard sauce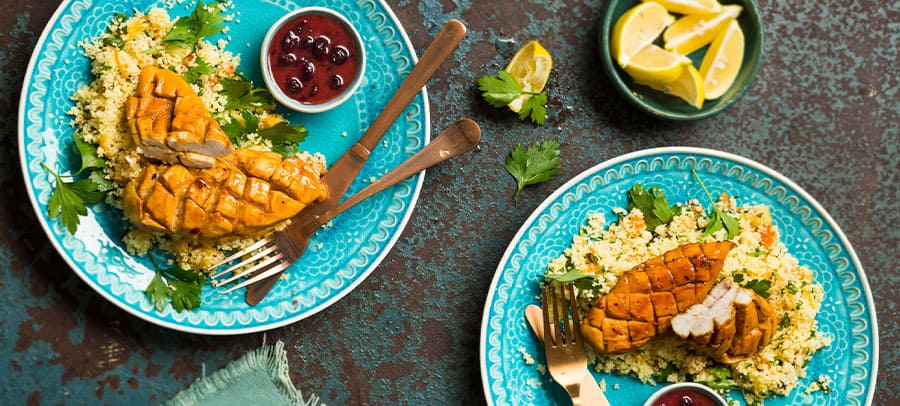 Prep time
4h:30min

Cook time
15min

Serves
4
Whether you're throwing together a special family meal or hosting a party, you can't go wrong with this easy recipe.
Ingredients:
1 pack of breast fillets
½ cup apricot jam
½ cup white-wine vinegar
4 tbsp English mustard
1 tsp salt
½ tsp black pepper
¼ tsp cayenne pepper
25g blueberries
Method:
Put the apricot jam, vinegar, mustard, salt and pepper into a bowl and mix until combined. Reserve ½ a cup and set aside.
Use a sharp knife to cut crisscrosses into the chicken flesh. Put the chicken onto a baking tray, baste with ½ the marinade and refrigerate for 3 to 4 hours.
Grill the chicken in a pan over a medium-heat, basting constantly until the chicken breasts are cooked.
Add the blueberries to the sauce you set aside earlier and bring to the boil, serve over the grilled chicken with a side of your choice.