DISCOVER OUR heavenly chicken recipes!
Run out of midweek meal inspiration? Then you've come to the right place. Chicken never tasted this good!

Chicken makes for wonderful meals worth sharing! Flip through our recipe pages for inspiration.

The pros weigh in on the dos and don'ts of prepping and cooking chicken.

Our high-quality fresh and frozen chicken products are a South African favourite!
Click on any of the brands listed above for product info.
Receive our free recipe
booklet by signing up to our
monthly newsletter!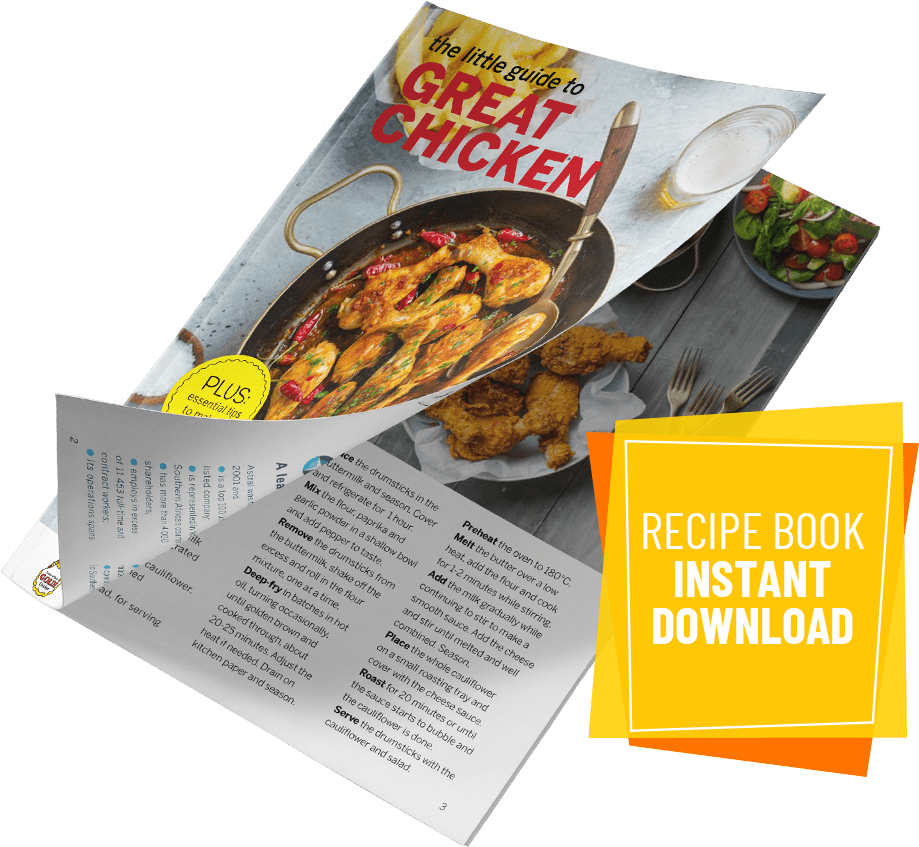 Follow our Instagram accounts to stay up to date with our recipes.